Sheet pan nordic chicken and vegetables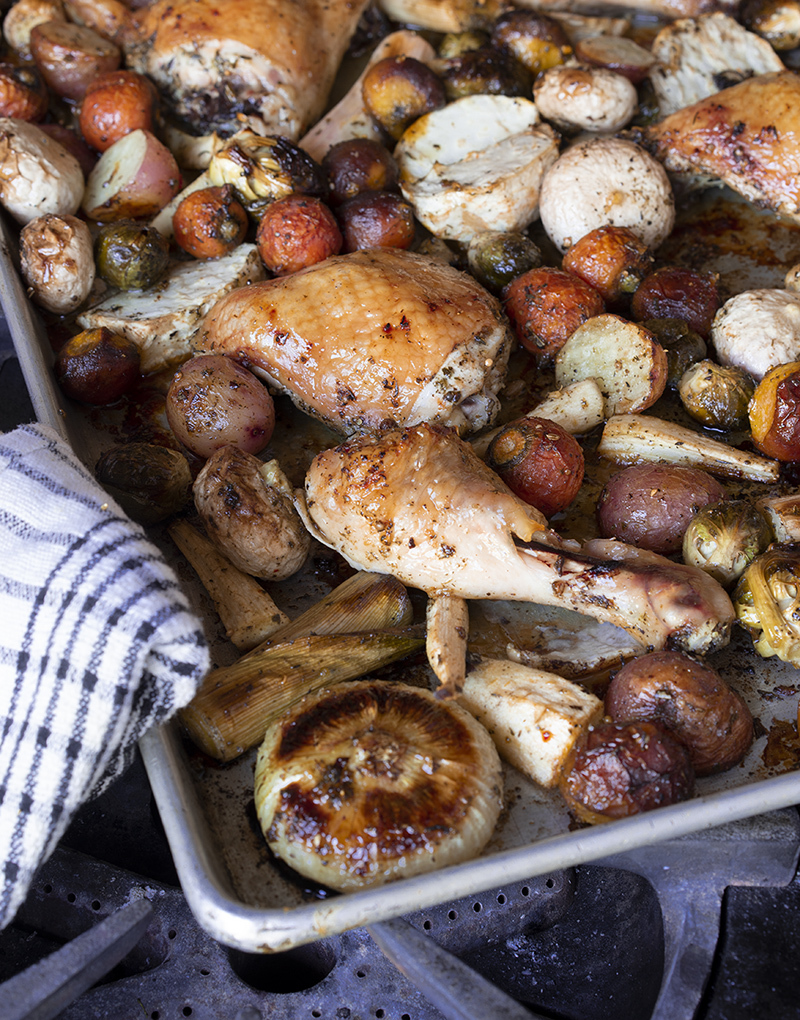 We have a soft spot for fall vegetables such as golden beets, parsnips and carrots but, feel free to choose any seasonal vegetables that can be oven-roasted. The same combination of vegetables, spices and fat is also ideal when fashioned into a papillote for your next summer BBQ.
Ingredients
8-9 cups assorted, seasonal vegetables
4 chicken thighs
4 Tbsp Nordic Seasoning
1 ½ Tbsp salt
8 Tbsp duck or pork fat
Method
1

Heat oven to 425°F.

2

Clean vegetables and cut into equal sizes to assure uniform cooking. Place in a large bowl.

3

Cut thighs in two. Add to the bowl of vegetables.

4

Grind spices and mix with salt. Melt the fat until liquid.

5

Sprinkle the spice blend and salt on the vegetables and chicken. Mix well. Pour on the melted fat and mix once more.

6

Place on a sheet pan or two and put in the oven.

7

Roast for 30 minutes and pivot the sheet pan so that it cooks evenly. Reduce to 375°F and cook for another half hour. Serve.