Shiro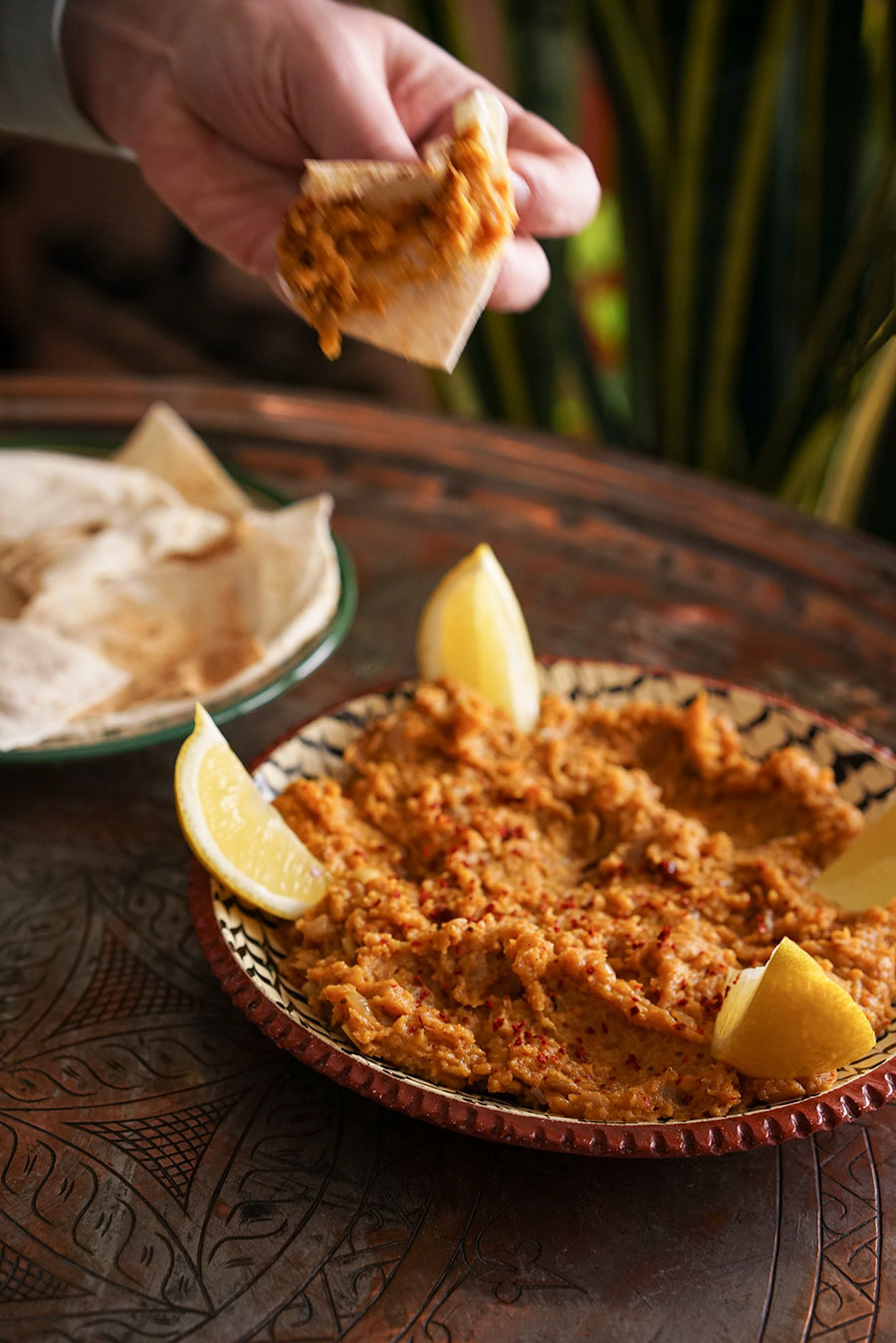 Shiro is a very popular dish throughout Ethiopia. It's a paste made of chick pea flour, enhanced by a variety of spices and is served with traditional teff pancakes or injeras. It's also excellent with pita bread.
Method
1

Place oil and onion in a casserole and cook for 5 minutes on medium heat without browning.

2

Grind all spices in a mortar or electric grinder, then add along with chopped garlic to the pot.

3

Sauté, mixing continuously for 3 to 4 minutes on low heat (or longer for a bolder flavour).

4

Incorporate chick pea flour and mix well. Cook, stirring continuously for 3 to 4 minutes to brown.

5

Add boiling water (+/- 4 cups) to make a paste as thick as a dip. Simmer 5 minutes stirring constantly.

6

Serve hot, warm or at room temperature with injeras or pita bread. Garnish with lemon wedge.