Shrimp and avocado salad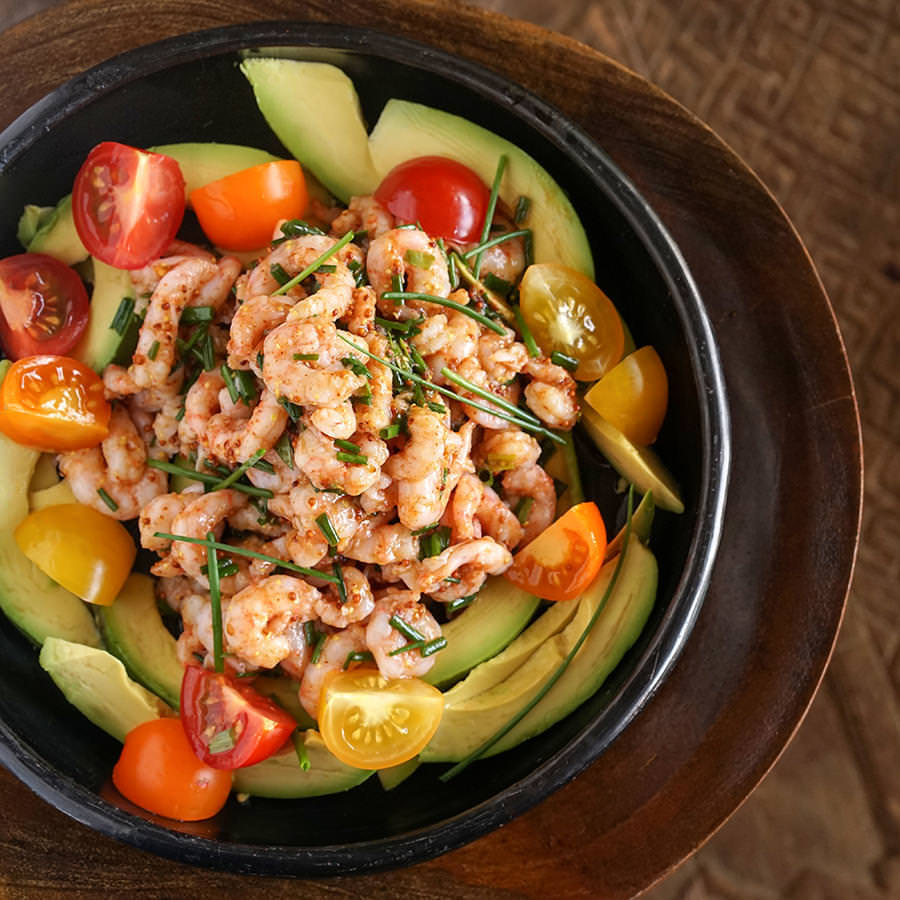 A classic garnished salad, sans mayonnaise. Small wild Nordic shrimp are noticeably more flavorful than farmed shrimp.
Ingredients
12 oz Nordic shrimp
Cherry tomatoes and lemon for decoration
Dressing
4tbsp chives, minced
I tbsp whole grain mustard
1 tbsp ketchup
1 tbsp coconut amino
1 tbsp rum or brandy
2 tbsp lime juice
10 drops Agostura bitters (opt.)
Hot sauce of your choice, to taste
½ tsp smoked paprika
4 tbsp olive oil
Method
1

Mix all dressing ingredients in a bowl. If using thawed shrimp, dry them on a paper towel for a few minutes before gently incorporating them into the dressing.

2

Peel and slice avocados. Place them on a dish. Place the shrimp on top of avocados. Decorate with tomatoes and lemon.