Silk Road Chocolate Truffles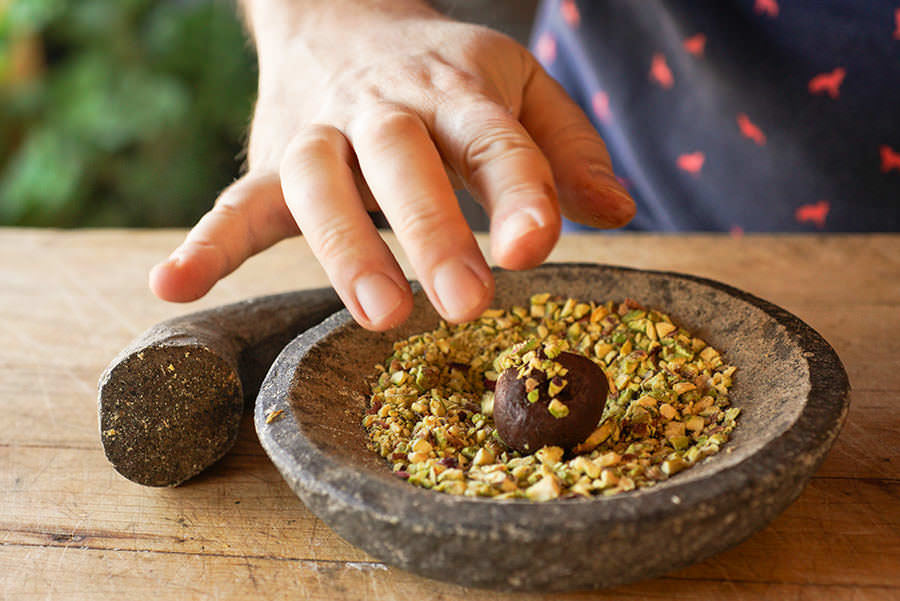 Richly fragrant truffles, with notes of cardamom, pepper and rose. Makes about 50 truffles.
Ingredients
500 g black chocolate (50% to 60% cacao)
350 ml 35% cream
1 tsp Silk Road Blend
Ground pistachios, for rolling
Method
1

Finely grind the spices.

2

Crush the chocolate into small pieces. Put in a bowl and ad the spices.

3

Heat the cream in a pot.

4

Pour the boiling cream over the chocolate and spices. Mix well with a whisk.

5

Refrigerate for 1 to 2 hours in the fridge.

6

Form the truffles with a spoon and shape them by rolling with your hands.

7

Roll in pistachios and keep cool.