Skirt Steak with Merken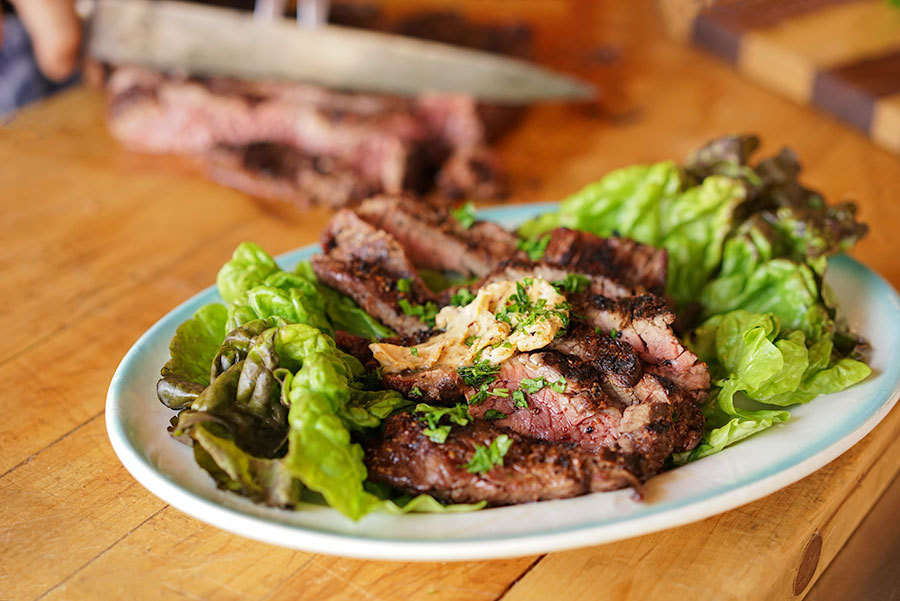 Merken is lightly hot and fruity, which makes it the perfect complement to grilled meats. This recipe is also great with other kinds of steak.
Ingredients
1 kg skirt steak
3 Tbsp Merken
6 Tbsp butter, at room temperature
2 Tbsp lemon juice
¼ cup parsley, chopped
Method
1

Season meat with half the merken. Let rest 15 minutes.

2

Place remaining merken in a bowl and mix with butter and lemon. Set aside.

3

Grill steak to your taste. Remove and let rest on a plate 5 minutes before slicing.

4

After slicing, put meat back on the plate if there are any juices. Garnish with the butter and chopped parsley.