Sloppy Joes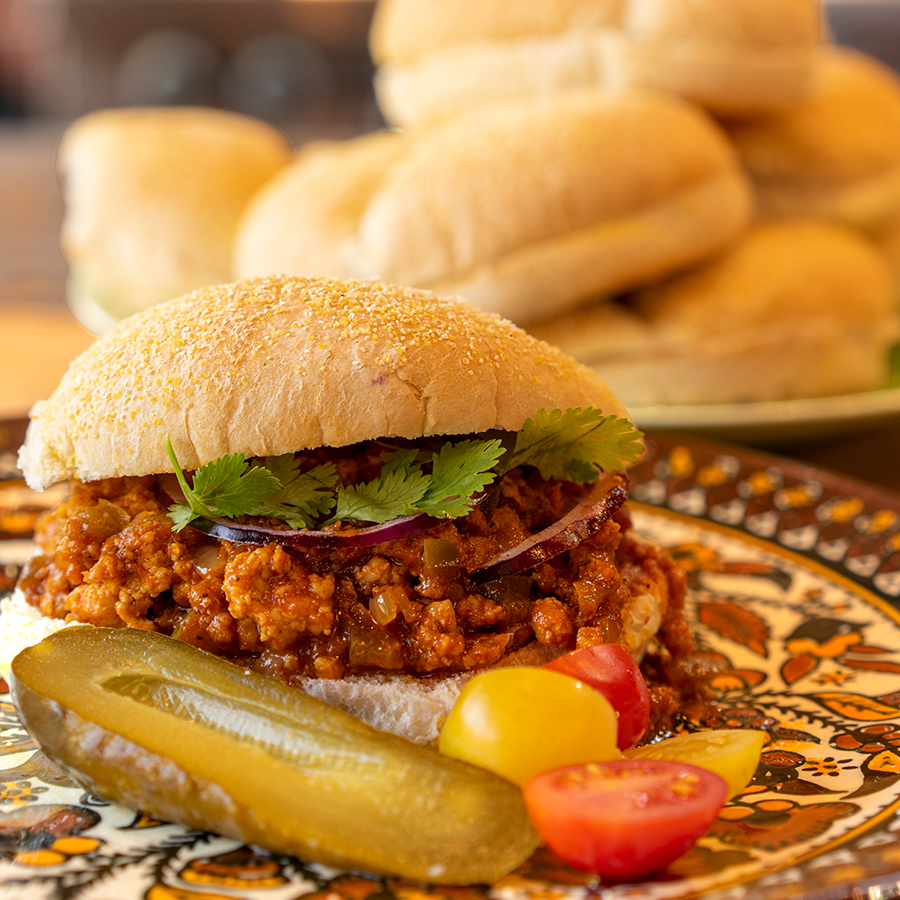 An easy, quick and affordable meal that is sure to please the young, as well as the time-compromised young at heart! You can use any minced meat (turkey, chicken, pork, etc.) and incorporate vegetables such as finely grated carrots, diced celery or even mushrooms.
Ingredients
1lb minced meat
1 Tbsp olive oil
1 small onion, chopped or 2 Tbsp onion flakes
1 small bell pepper, chopped
3 garlic cloves, finely chopped or 1 tsp garlic powder
2/3 cup ketchup
2/3 cup water
1 Tbsp tomato paste
1 Tbsp brown sugar
1 tsp yellow mustard
1 tsp Worcestershire sauce
2/3 cup water
1 Tbsp Chili spice blend - Hot & smoky or Chili spice blend, ground
Salt, to taste
Ground black pepper, to taste
Method
1

Cook minced meat on medium/high heat until golden. Place in a dish and set aside.

2

Using the same pan, brown the chopped onion and bell pepper in olive oil over medium/high heat. Add chopped garlic and cook for another minute.

3

Return the meat to the pan and add the remaining ingredients. Lower the heat to medium and continue cooking for another fifteen minutes or until the desired consistency is achieved.

4

Serve in hamburger buns with your choice of garnishes, or alongside rice or pasta.