Slow cooker Berbere Moose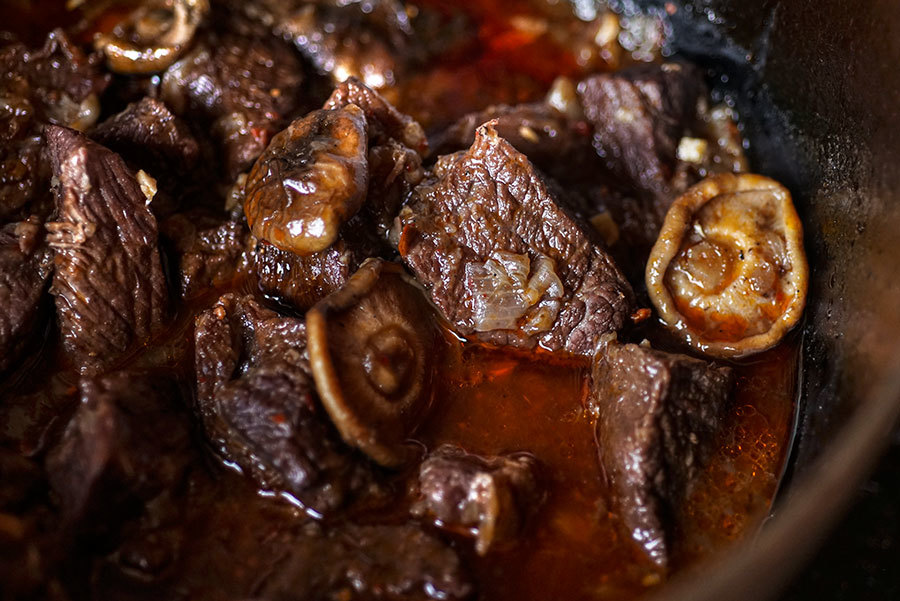 A slow cooked dish that can be put together in no time. If you don't have moose, use beef, veal, pork, or even lamb.
Ingredients
3 lbs moose or beef cubes
3 medium onions
4 cloves garlic
1 inch ginger
12 dried shiitake mushrooms
2 Tbsp Royal Berbere or berbere, ground
2 cups red wine
Salt to taste
Method
1

Wash meat cubes in running water. Drain and place in the slow cooker.

2

Chop onions, garlic and ginger into large pieces. Place in the slow cooker with meat, mushrooms, ground Berbere, red wine and salt.

3

Stir and cook on high until the meat is tender, 4-6 hours, depending on the amount of meat.