Slow cooker Choucroute garnie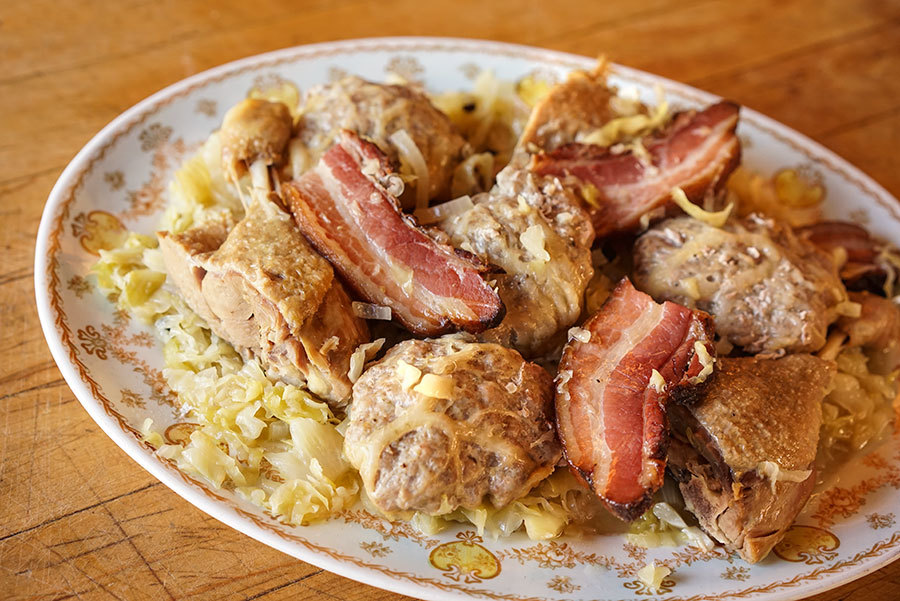 Choucroute garnie is a classic comfort food, and it's even better if you make it with homemade sauerkraut and homemade sausage. We prefer organic bacon over industrial bacon; it's both less fatty and more flavorful.
Ingredients
½ cup duck fat
8 cups sauerkraut
2 duck confit legs
½ lb bacon, chopped
4 caillettes or sausages
3 onions, chopped
1 cup white wine
1 small glass gin (opt.)
4 cloves garlic
Method
1

Spread duck fat on the bottom of the slow cooker and place half the sauerkraut on top.

2

Separate duck legs and thighs. Place on the sauerkraut with bacon, sausages, onions, and spices.

3

Add remaining sauerkraut and pour in wine, gin, and enough sauerkraut juice to just cover it.

4

Cook for 4 hours on low. Serve with a side of mustard.