Slow cooker duck kalio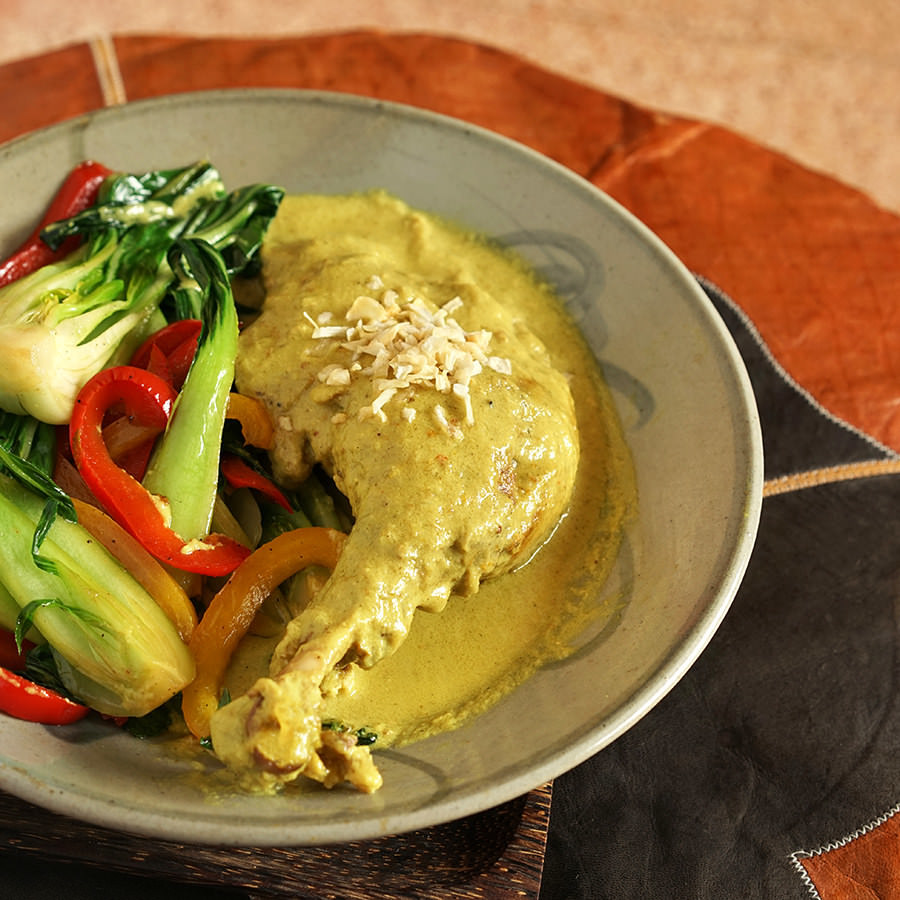 Kalio is halfway between a soup and a curry, and is served with rice in Indonesia. We also like to serve it with vegetables (such as spinach or steamed cauliflower) that can really soak up the fragrant sauce.
Ingredients
3 lbs whole duck legs
1 cup shallots
4 cloves garlic
1 inch fresh ginger
1 stalk lemongrass or lemon zest
1 tbsp Mauritian Masalé, ground
½ tsp long pepper, ground
½ tsp turmeric, ground
Dash of nutmeg
Chile to taste
3-6 cups coconut milk
Salt to taste
Method
1

Wash duck in running water. Remove excess fat. Divide legs and thighs.

2

Chop shallots, garlic and ginger medium-fine. Place in a crock pot.

3

Add the duck, lemongrass, Masalé, long pepper, turmeric, nutmeg and chile to the slow cooker.

4

Pour in enough coconut milk to cover ingredients ¾ of the way up. Salt to taste.

5

Cook on high until meat is tender, around 6 hours, depending on the quality of the meat.