Slowly Roasted Lamb Shoulder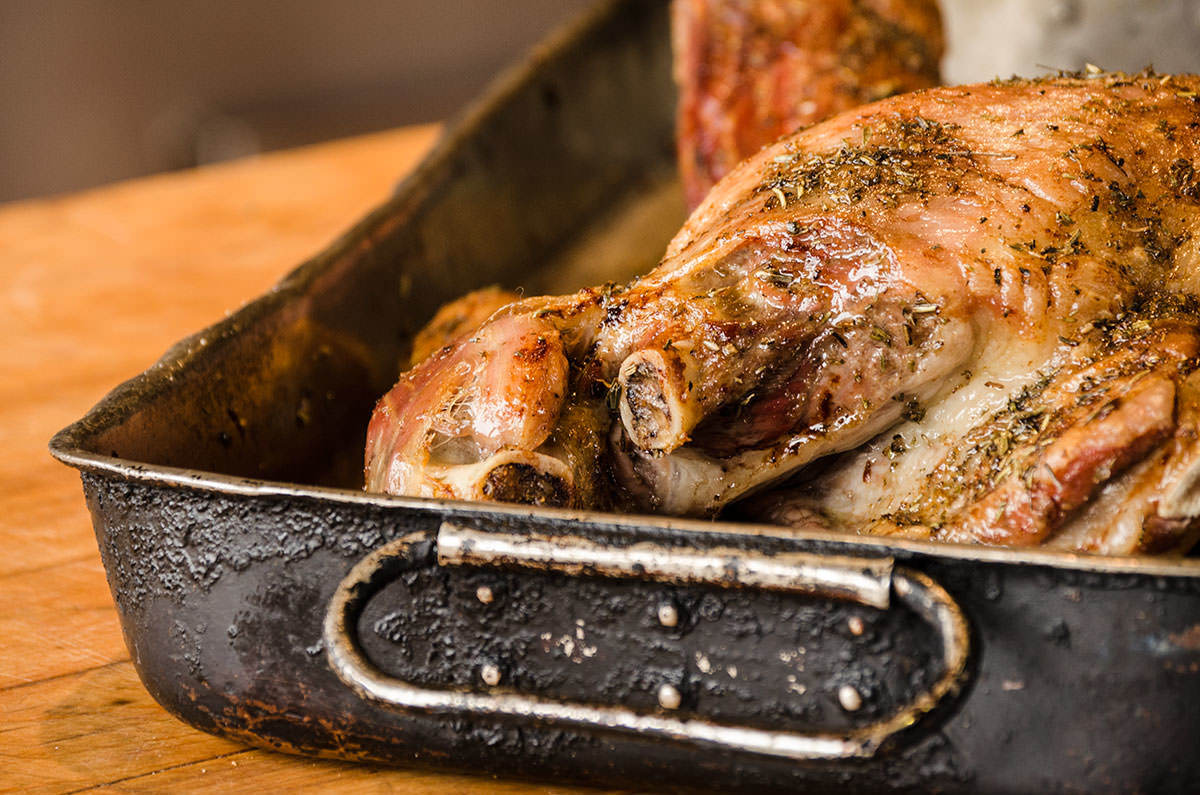 This recipe was inspired by a spit-roasted lamb we ate in Crete. It was cooked in the open air, very slowly, over a small fire. The smell of wild herbs that filled the air of the surrounding mountains was enough to flavor the meat.
Method
1

Rub meat with salt and set aside in a cool place for 2 to 3 hours.

2

Preheat oven to 275°F.

3

Pour oil over lamb and rub herbs evenly before placing on a baking sheet.

4

Roast for 4 hours, basting meat with its jus every hour.

5

Remove from oven and let rest in a place that is draft-free for 30 minutes before serving.