Smoked Beef Brisket- Montreal Style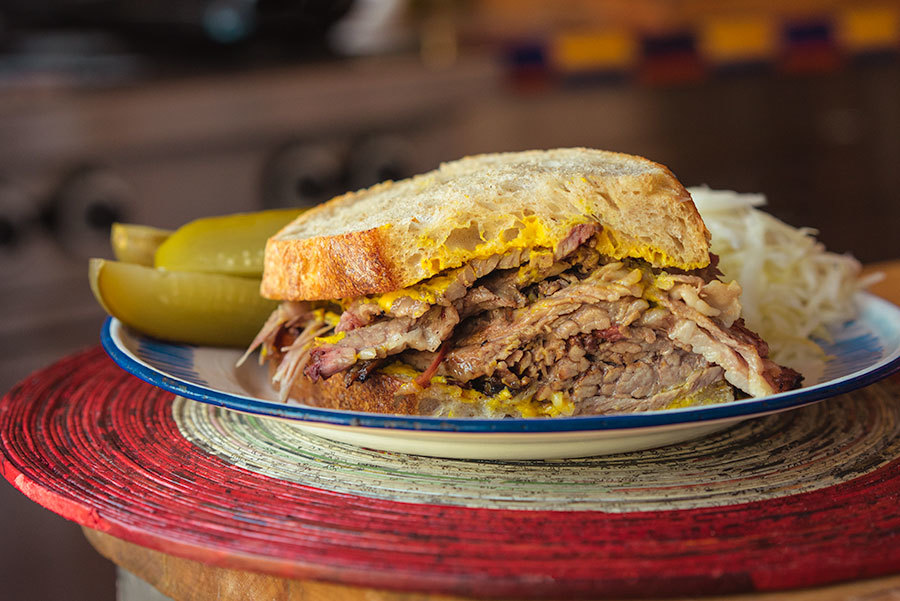 At last, a smoked meat with no chemical additives! Unlike most smoked meats that have preservatives, this smoked meat does not come out pink and does not last longer than a week. We haven't found this to be a problem- watch your leftovers disappear in a matter of days. 
Ingredients
1 beef brisket +/- 5 lb
1 can Montreal Spice Rub (70g)
3 Tbsp coarse sea salt
2 cups wood chips
Method
1

Rub brisket with spices and salt. Place in a container, cover and refrigerate for 48-72 hours.

2

Remove from fridge and place on an aluminium roasting tray.

3

Soak wood chips for at least 15 minutes.

4

Light one side of the barbecue. Place cover and let it heat up.

5

When the grill is very hot, place half of the wood chips on top of the coals. Place roasting tray on the cool side of the grill. Pour one inch of water on top.

6

Cover the barbecue and grill for one hour, then add the remaining wood chips. Add water if needed. Adjust the temperature if necessary- it should be around 350°F.

7

Cook for one more hour and check the temperature and water level.

8

Continue cooking until the meat is tender and smoked, around 4-5 hours depending on the size of the meat and your barbecue.

9

Let rest ½ hour before cooking.