Smoky Oaxacan Shrimp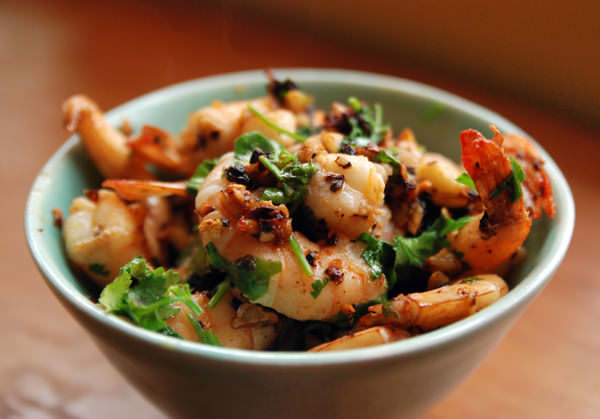 Smoky Oaxacan Shrimp are versatile: serve as a side dish, appetizer or main course, cold or hot. Just don't count on leftovers. 
This recipe is as quick and easy to make as an omelette. Trust us, eating these smoky, fruity shrimp will be just as easy and even quicker.
Ingredients
4 tbsp olive oil
Pasilla de Oaxaca flakes, to taste
3 garlic cloves, chopped
1 lb medium raw shrimps, peeled
Salt
1 lime
Fresh basil or cilantro, to taste
Method
1

In a wok, heat the olive oil, Pasilla de Oaxaca flakes and the garlic on high heat. Once the oil is well infused, add the shrimps and stir-fry for 2-3 minutes.

2

Season with the salt and lime juice in the final stages of cooking.

3

Garnish with cilantro or basil.