Snapdragon preserve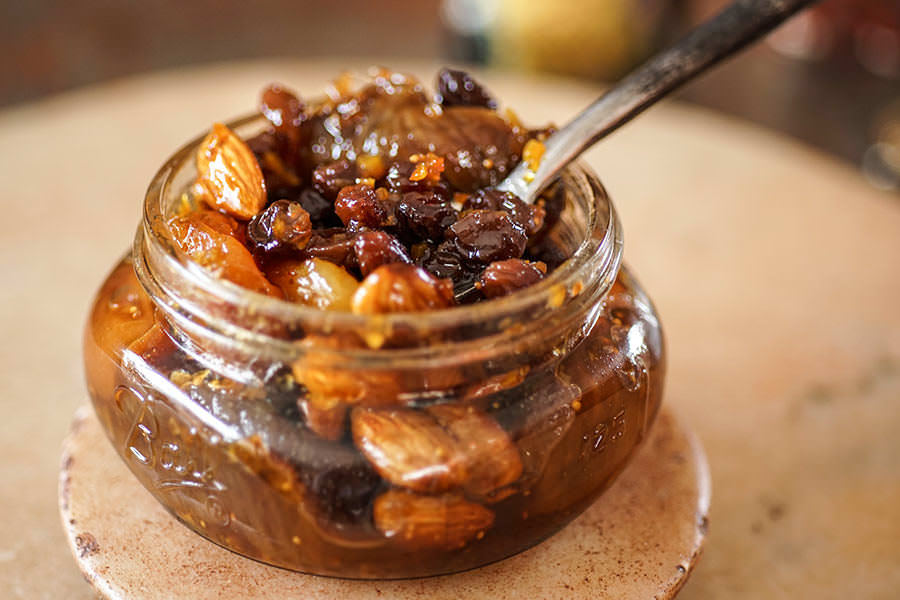 A fruit preserve to be served with plain yogurt, crepes, waffles… or, to be honest, just eaten by the spoonful!
Ingredients
1 cup dark rum
1¾ cup dried apricots
2 cups dried figs
2 cups raisins
1¼ cups cane sugar
zest and juice of 1 lemon
zest nd juice of 1 orange
½ cup whole almonds
5 cm cinnamon
Method
1

Sterilize five 250 ml jars.

2

Put the rum and ¾ cup water in a large pot. Add the other ingredients, except the almonds.

3

Cover the pot and bring to a boil. Mix well, reduce heat, and simmer for 5 minutes.

4

Turn off the heat and fill the jars halfway. Put about a dozen whole almonds in each jar, then fill with the rest of the preserve. Immediately cover with sterilized lids. Let cool.

5

Additionally, you can also divide a vanilla bean and cinnamon stick into each of the jars.