Catalan Sofrito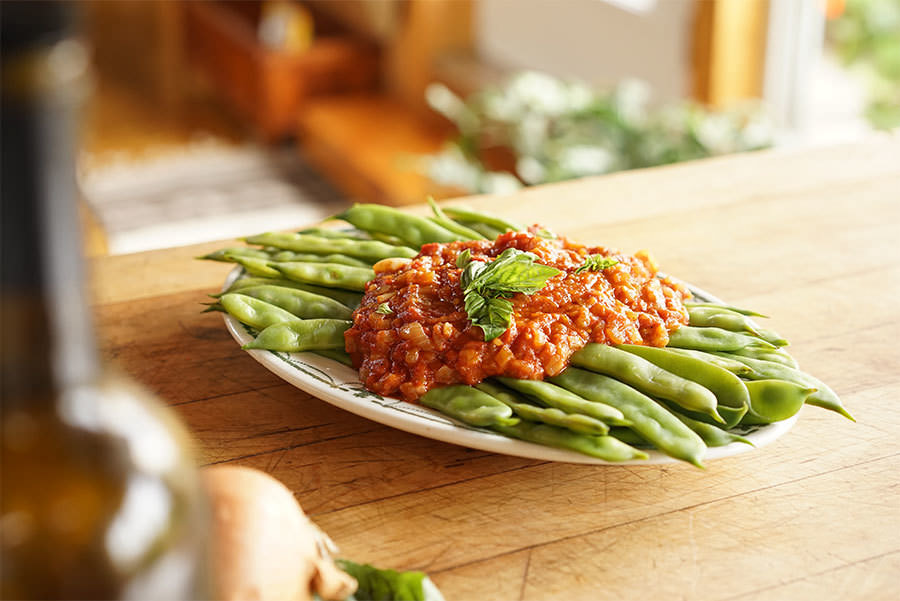 Sofreír is the definition of slow cooking in Spain and Latin America. The technique is, essentially, slow cooking vegetables and aromatics in oil without coloring them.
Ingredients
8 very ripe Roma tomatoes
1 large Spanish onion
½ cup olive oil
4 cloves garlic, chopped
1 tsp salt
1 Tbsp smoked paprika
Black pepper to taste
Method
1

Blanch tomatoes in boiling water for 1 minute. Cool in cold water and peel. Cut in half and squeeze out seeds. Chop tomato flesh into small pieces. 

2

Chop onion finely. Pour oil into a pot. Put heat on low and sofreir the onion for 20-30 minutes without coloring it. Add garlic, paprika and pepper, then cook 5 more minutes. Add the tomatoes and cook until they begin to render water. Add salt, increase heat to medium and cook gently, stirring on occasion. 

3

When tomatoes begin to dry out and sizzle again (around 1 hour), reduce heat to medium-low and let sofreir 10 minutes more.