Green Bean and Fennel Sofrito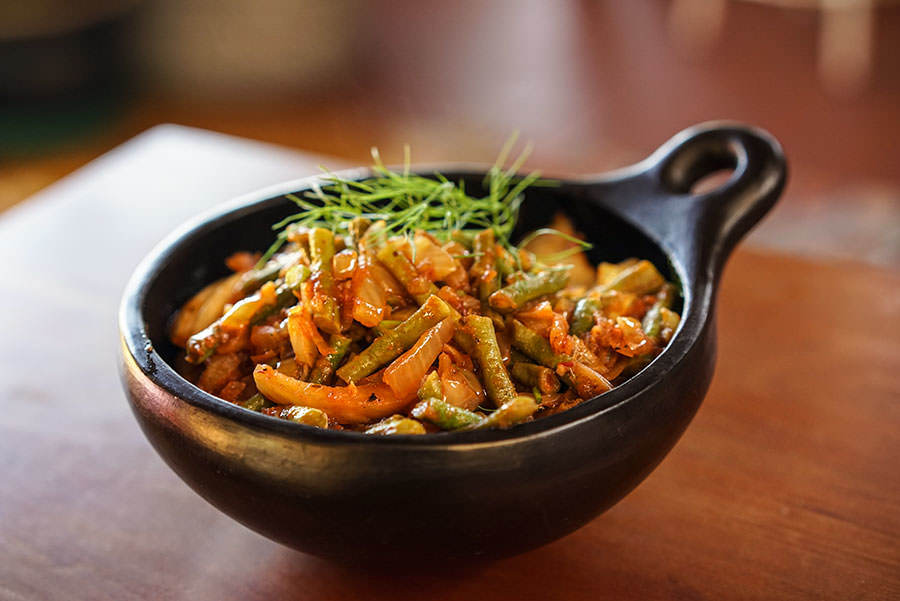 Sofritos are dishes cooked in oil on very low heat, without coloring the ingredients. They generally have a base of onions and tomatoes, on top of which you can add any sort of vegetable, or even fish or meat.
Method
1

Place onions and oil in a large pan and sofreir on low heat until onions are translucent.

2

When onions are just cooked, add garlic, thyme, oregano, pepper and salt. Stir well and cook 5 more minutes. 

3

Grate tomatoes and pour pulp into the pan. Sofreir 15 more minutes. 

4

Meanwhile, clean green beans and chop into 2-inch segments. Repeat with fennel and set small, green leaves aside. 

5

Pour stock, green beans and fennel in the pan. Stir well. Increase heat a notch or two and simmer, stirring occasionally. Cook until vegetables are tender (12-15 minutes). Serve garnished with parsley and chopped fennel leaves.