Sopa seca de orzo - Tex Mex Pilaf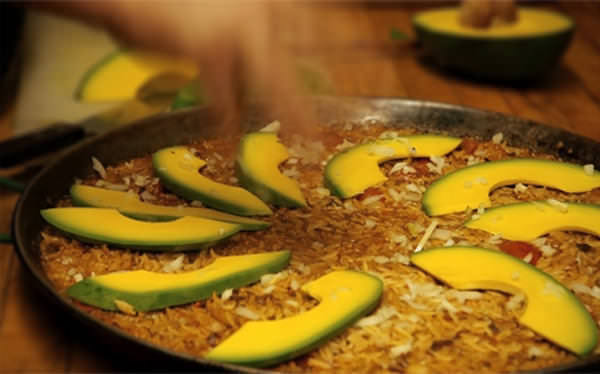 This is a great way to use orzo which resembles a grain of barley. Feel free to vary the meats used; cooked chicken is also a succulent option.
Ingredients
4 Tbsp olive oil
1 lb orzo
4 cups water or stock
2 cups cooked beef, shredded ou another choice of meat
4 garlic cloves
1 medium onion
2 Tbsp Tex Mex blend
1 tsp salt
Garnishes
1 avocado, sliced
1 cup sour cream
1 cup Panela cheese, grated or another mild cheese
¼ pack cilantro
Method
1

Place tomatoes, garlic, onion, salt and Tex Mex blend in a food processor. Grind to a fine purée.

2

Heat oil in a pan on medium heat.

3

Add orzo and cook, stirring constantly until golden. Remove from the pan and reserve.

4

Cook the tomato purée and spices on high heat, stirring frequently for 5 minutes. If necessary, add a little oil to the pan.

5

Add water or sotck and bring to a boil.

6

Add orzo and meat. Reduce the heat by 50%. Cook and stir until the orzo has absorbed half the liquid.

7

Cover and let cook on low heat until absorption is complete.

8

Put the orzo in a large platter and garnish with avocado slices, sour cream, cheese and cilantro.