Pork, Watercress and Shrimp Soup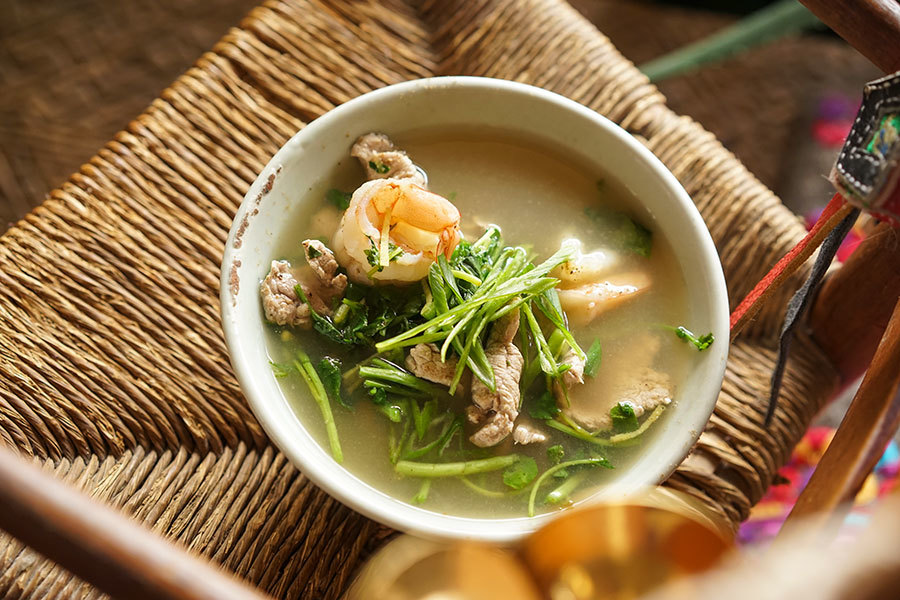 If the shrimp are raw, cook them with the pork. If they are already cooked, add them when you add the watercress.
Ingredients
2 cups chicken stock
2 Tbsp ginger, julienned
¼ lb tranches pork tenderloin, sliced thin
2 oz shrimp
1 bunch watercress
Salt and pepper to taste
1 scallion, sliced
Lemon zest
Method
1

Pour stock into a pot. Bring to a boil.

2

Add ginger, pork and shrimp and simmer 2 minutes. Add watercress and stir.

3

Pour into two bowls, add minced scallion, then grate in a hint of lemon zest. Serve immediately.