Dulse, Spinach and Chicken Soup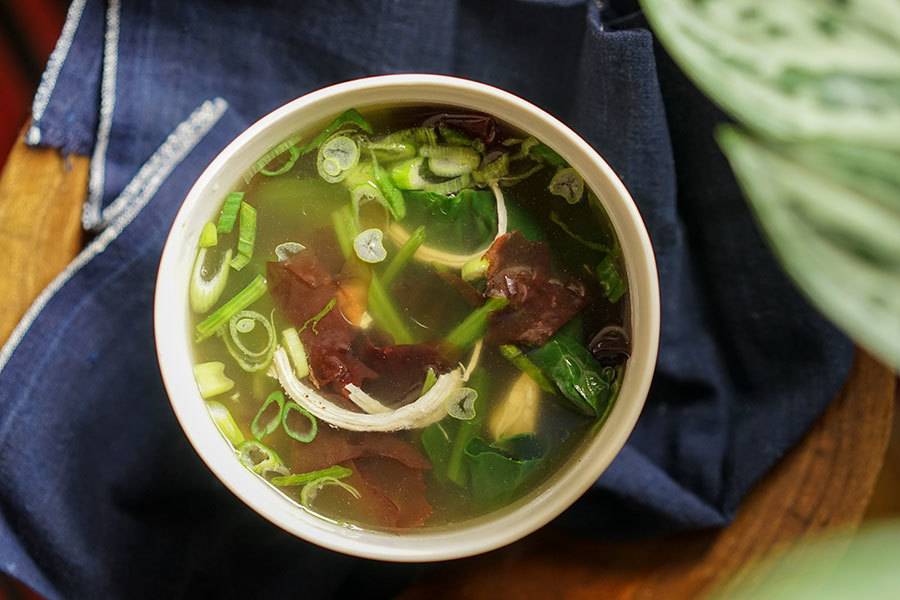 Dulse is a red algae that is harvested in the Maritimes, particularly in New Brunswick. It can be eaten as-is, but it's great when added to clear soups like this one.
Ingredients
2 cups chicken stock
2 Tbsp dulse
¼ cup cooked chicken
¼ bunch spinach
Salt and pepper to taste
1 scallion, sliced
½ tsp sesame oil
Method
1

Pour stock into a pot. Bring to a boil.

2

Shred chicken and add, with dulse, to the pot. Simmer 1 minute. Add spinach.

3

Taste, and salt and pepper if necessary. Pour into two bowls, add minced scallion, then grate in a hint of lemon zest. Serve immediately.