Souvlaki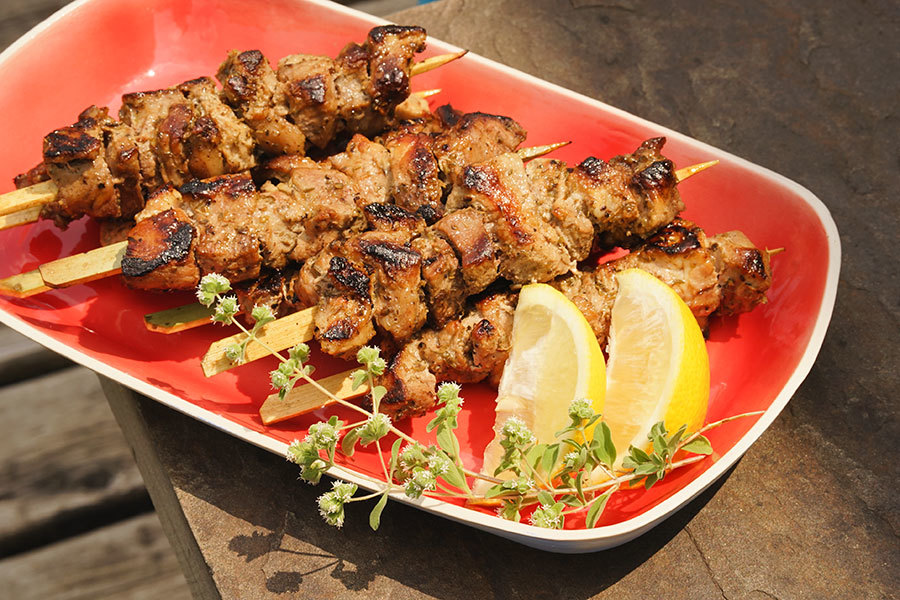 We often use the same ingredients for making marinades as we do for vinaigrettes. The difference is in the proportion of the ingredients. The amount of vinegar (or lemon juice or other acidifier) and oil are often reversed. In general, aromatics in spices are also found in larger proportion in marinades.
Ingredients
1 kg pork shoulder, cubed
½ cup lemon juice
¼ cup olive oil
4 cloves garlic, minced fine
3 Tbsp Greek vinaigrette spices
Salt to taste
Pepper, to taste
Method
1

Mix all the ingredients for the marinade and pour it over the meat. Let marinate for 1 to 12 hours.

2

Skewer the meat. Let it rest for 15 minutes at room temperature.

3

Grill over a medium heat and turn on occasion, until the meat is just cooked (8-12 minutes).

4

Serve with tzatziki.