Spice Pound Cake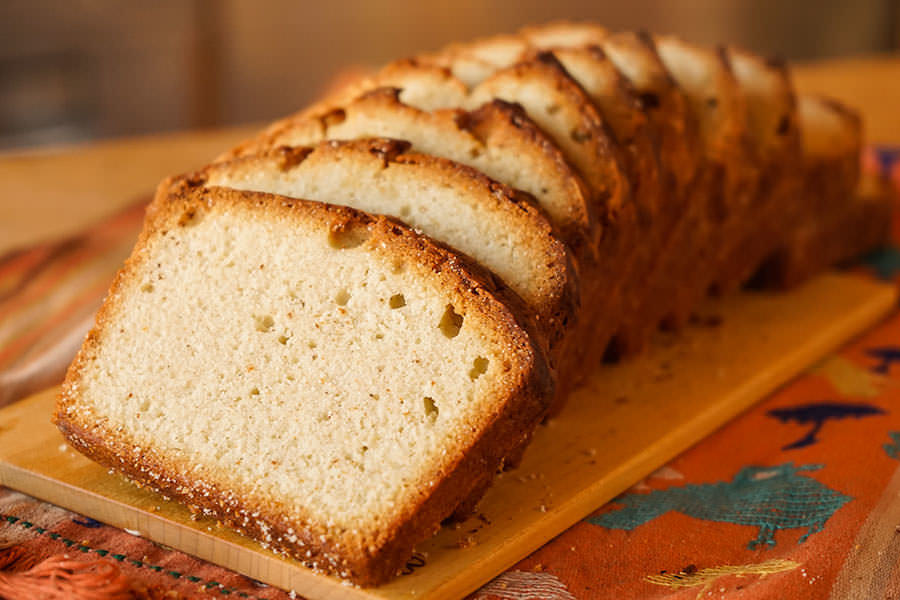 A classic of our staff lunches. This cake can be kept in an airtight container for 2 weeks.
Ingredient
2 cups sugar
½ cup butter, softened
2 cups all-purpose flour
5 eggs
½ cup dark rum (optional)
Spice blend
Method
1

Preheat oven to 350°F.

2

With an egg beater, beat the butter with the sugar in a bowl at medium speed until light (5 min.)

3

At low speed, add sifted flour.

4

Beat until combined.

5

Add spice blend. Continue beating as you add the eggs one at a time.

6

Grease and flour a 12x4" loaf pan. Pour in the batter. Place in the oven.

7

Bake until a toothpick inserted in the center of the cake will come out clean (aprox. 1 hour).

8

Remove cake from oven and set to cook for 5 min. in the pan. Drizzle it with rum.

9

Once chilled, remove the cake from the pan.