Spiced Basmati Rice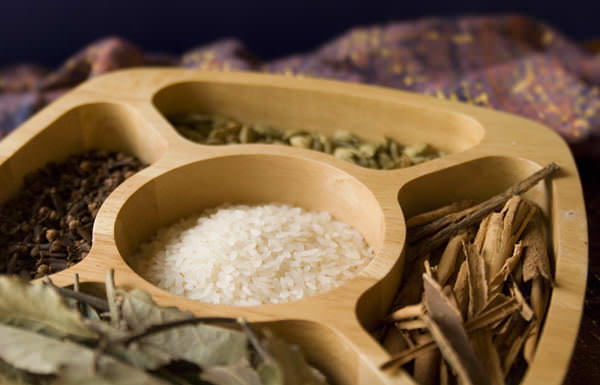 Judging the right amount of water to use when cooking rice can be difficult. However, even when perfumed with spices, rice can be cooked in plenty of boiling water like pasta and strained afterwards.
Method
1

Soak rice in cold water 30 minutes.

2

Drain and transfer to saucepan. Add enough cold water to cover rice by about three inches.

3

Add spices and bring to the boil. Cover and cook six minutes over low heat.

4

Drain and set aside five or six minutes.

5

Add ghee or butter just before serving.