Spiced Basmati Rice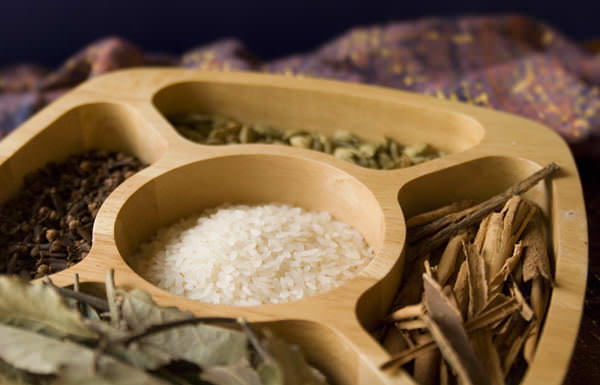 A simple pilaf to accompany just about any dish.
Method
1

Lightly sauté the cloves, cinnamon, cardamom, bay leaf and coriander in butter. Cook for 1 minute.

2

Add the chopped onion and cook for another 2 minutes.

3

Incorporate the drained rice and mix well.

4

Add stock and bring to a boil.

5

Cover and lower the heat. Let steam for 20 minutes.

6

Remove from the heat and let rest for 10 minutes.

7

Roast the poppy seeds in a dry pan. Sprinkle the roasted poppy seeds on the rice as a garnish.