Niter Kibbeh - Ethiopian Spiced Butter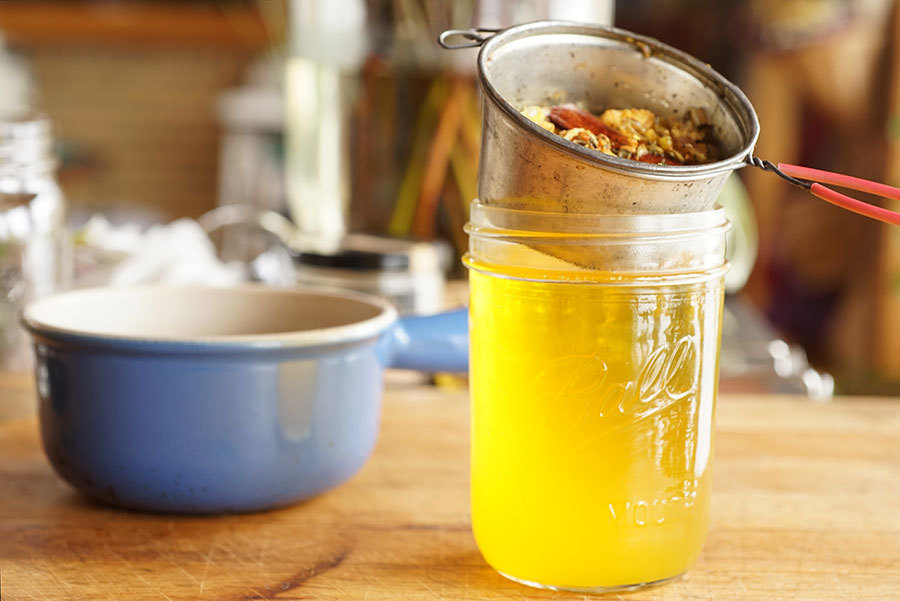 This butter can be used as a sauce in itself in order to flavour pasta or other dishes requiring a sauce; or incorporated as another ingredient in more complex dishes.
Use this butter when preparing Doro Wett.

Method
1

Place all ingredients in a pot on medium-low heat.

2

Skim the foam that forms during cooking. When the butter is clarified and translucent (around 20 minutes), strain it and put it in a clean jar.
This spiced butter keeps for months in the fridge.