Spiced Chocolate Fondue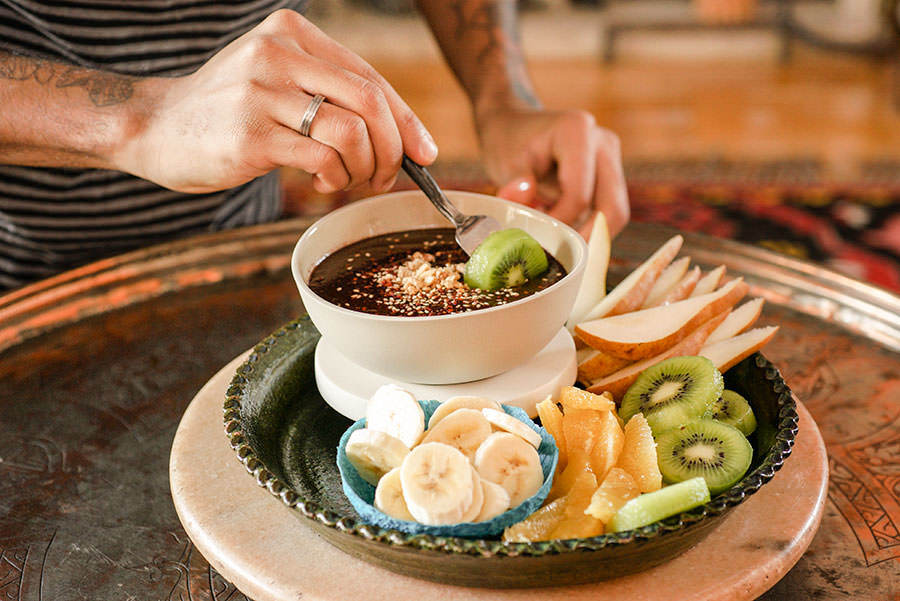 You can easily reinvent chocolate fondue by simply adding a spice blend. Don't hesitate to switch up the garnishes according to your taste- it makes all the difference.
Ingredients
Garnish
1 tsp Aleppo pepper or other pepper flakes
1 tsp sesame seeds
1 tsp cashews, crushed
Method
1

Pour the cream, chocolate spices and vanilla into a small pot. Bring to a light boil but be sure it doesn't boil over.

2

Remove from heat and add the chocolate. Let melt for a minute or so.

3

Stir until the fondue is the texture of a thin ganache.

4

Pour into a large bowl and add the garnish. Serve with fruit.