Spiced maple plum galette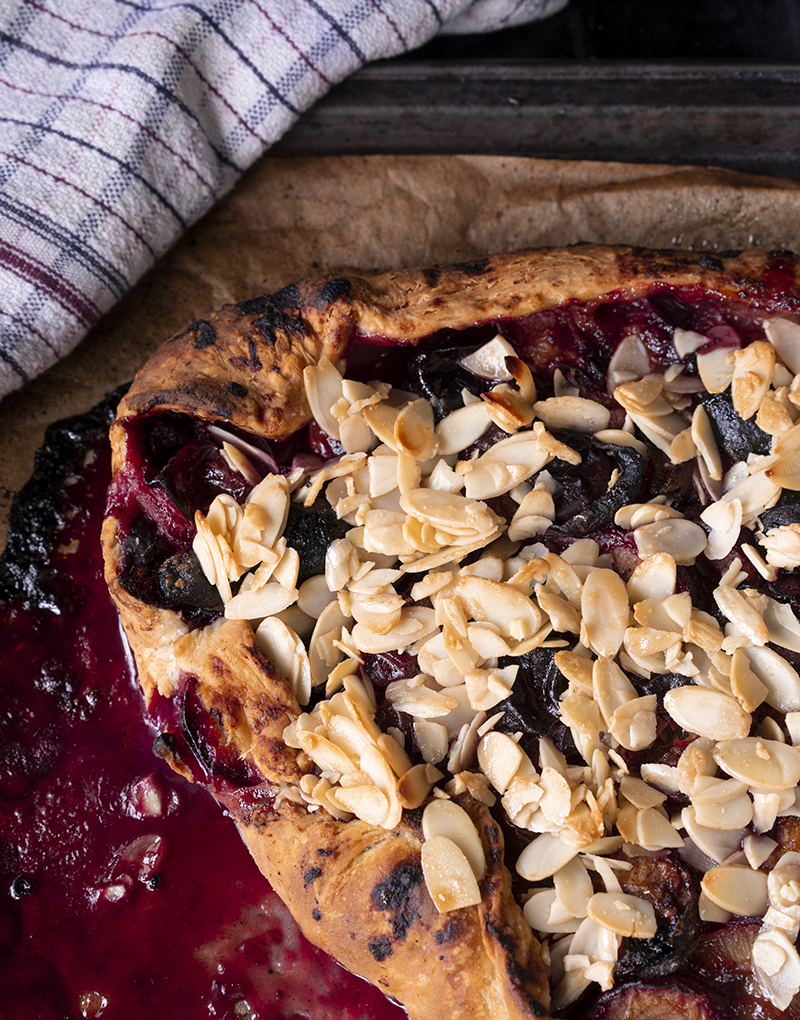 The beauty of this rustic galette is that it lends itself easily to all seasonal fruits. In addition, freeform rolling of the dough encourages an uneven and crusty edge – one of the many charms of this flaky pie.
Ingredients
½ recipe of no fail pie crust
Flour to sprinkle
2 cups un-seeded plums OR other washed, seasonal fruit
½ cup granulated maple sugar
1 ½ c. tsp Maple dessert spice blend, ground
¾ cup sliced almonds
2 Tbsp maple syrup
Method
1

Heat oven to 400°F.

2

Generously flour the dough ball. Flatten to an oval shape – approximately 12-inches X 9-inches. Do not remove any excess flour as it will help thicken fruit juices during baking.

3

Place the flattened dough on a parchment-covered baking sheet.

4

Put de-seeded fruits into a bowl and mix with the maple sugar and ground spices.

5

Pour the blend into the center of the dough. Using your fingers, dampen the edge of the dough with some water and fold on to the fruits – forming an open galette.

6

Cook in the middle of the oven for 45 minutes.

7

Mix the sliced almonds and maple syrup in a bowl and pour on the fruits. Cook for 5 to 8 minutes more, until the almonds become golden.

8

Remove from the oven and let rest for 30 minutes before serving.