Spiced Oaxacan Chocolate Brownies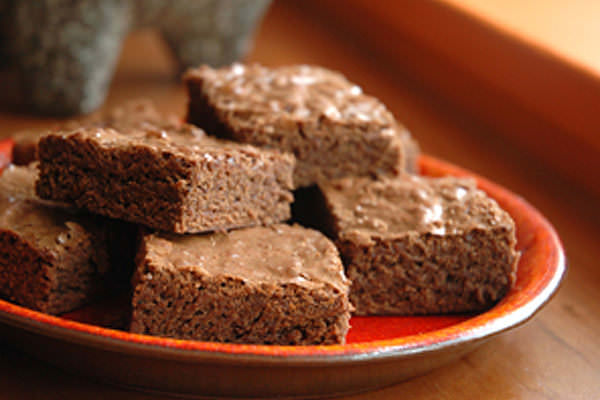 A combination of spices traditionally used in Oaxaca for hot chocolate.
Ingredients
1 cup non-salted butter, plus a little extra for buttering the pan
8 oz. semi-bitter chocolate
4 eggs
1 cup sugar
1 cup brown sugar
2 tsp vanilla extract
½ tsp salt
1 cup flour
1 Tbsp Oaxacan Chocolate Spices, ground
Method
1

Preheat the over to 350°F. Butter the pan.

2

In a double-boiler, blend the chocolate, spices and the butter. Let melt until smooth. Set aside.

3

In a large bowl, beat the eggs. Add the sugars, the vanilla extract and the salt. Mix well. Add the chocolate mixture and blend. Add the flow and blend well.

4

In a buttered 9x9" pan, transfer the batter.

5

Bake for 30-35 minutes, until you can insert and remove a tooth pick dry.