Spiced Pita Toasts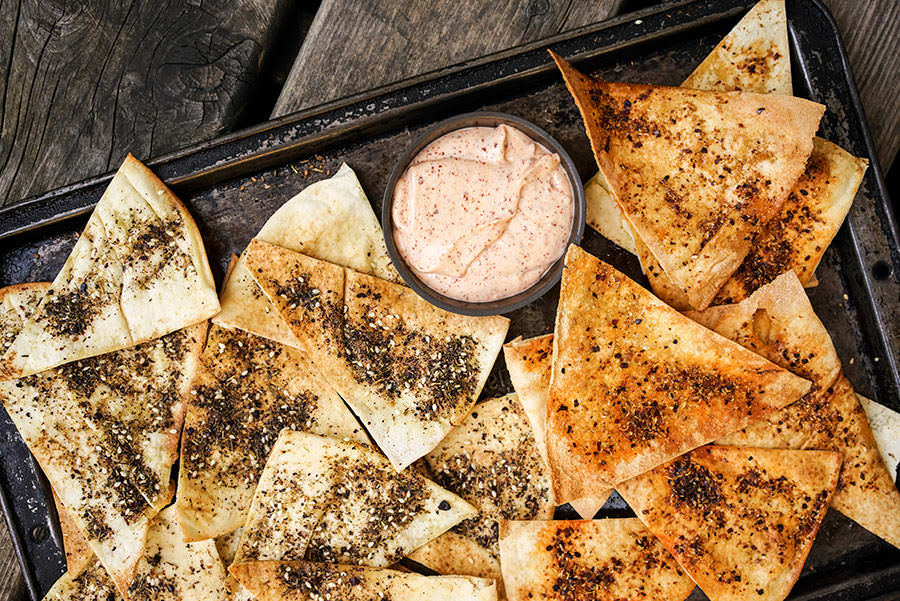 Pita toasts are a great way to make chips at home and can be made ahead of time. Perfect for hummus, dips, salsa, tartare, or as a garnish for soup.Feel free to make them with any spice blend you like, just don't add salt if you're using a blend or rub that already has some.
Method
1

Preheat oven to 350°F.

2

Brush each pita with olive oil, then sprinkle with spices.

3

Cut seasoned pitas into 6-8 slices, according to desired size.

4

Bake for 8-10 minutes, keeping a close eye on them in case they burn.