Spiced Salt Grilled Quails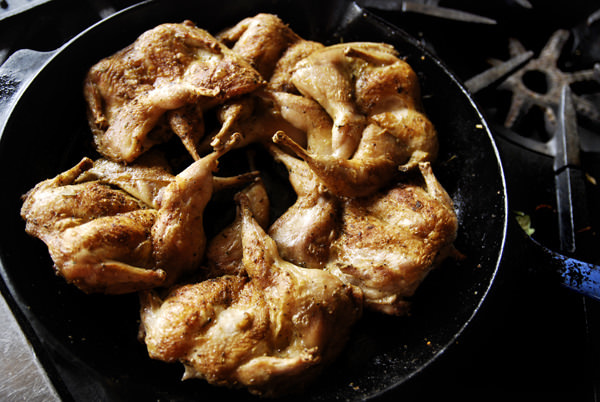 Brining makes for the best roasted poultry.  Because of the small size of the quails this recipe can be done using salt in one or two hours.
Method
1

Coarsely grind the spices in a mortar with the salt. Set aside.

2

Split the quails through the back in two and flatten well.

3

Rub on the spiced salt and let rest one or two hours.

4

Heat the oven at 475ºF/245ºC.

5

Heat a large cast iron pan. Add ghee and the quails, skin side down. Cook for 2 minutes to brown well.

6

Turn over the quails and put the pan in the oven. Cook for 7 minutes.

7

Serve immediately.




Alternatives:

Replace the Little Italy spice blend with Imperial Kashmiri curry, Tex-Mex or Tajine spices.