Spicy, caramelized squash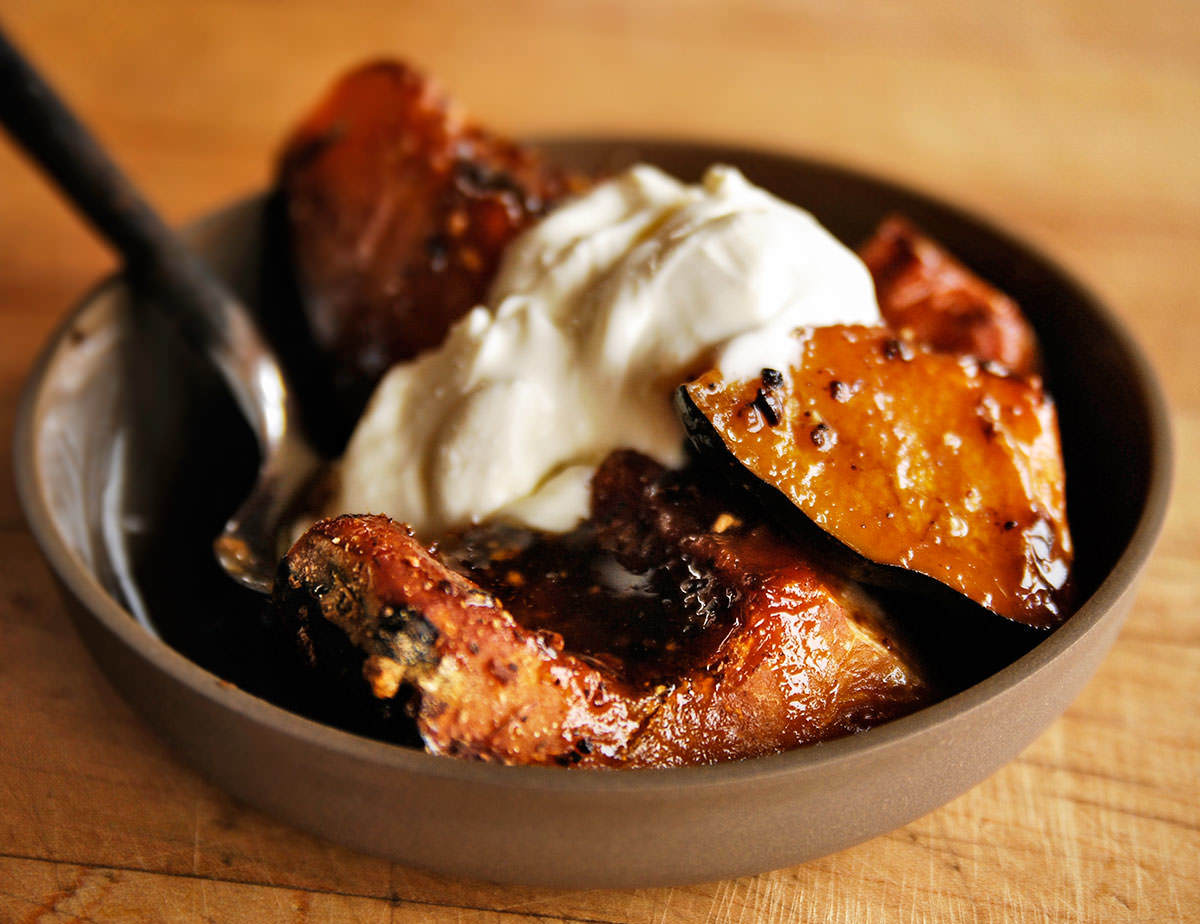 Here's a genuine autumn dessert that requires very little effort. If you don't have a ready-made pumpkin pie spice blend, simply use nutmeg, ginger and pepper, the results will be equally delicious.
Ingredients
1 squash (pumpkin, Buttercup, Kabocha, ...)
3 Tbsp butter or coconut oil
½ cup cane sugar or molasses or maple syrup
2 tsp pumpkin pie spices, ground
1 pinch of salt
Method
1

Pre-heat oven to 375 °F.

2

Cut the squash in half or quarters. Remove all fibers and seeds.

3

Rub the squash thoroughly, using half the butter.

4

Add sugar (or molasses) into the hollows of the squash.

5

Sprinkle with the ground spices and salt.

6

Divide the remaining butter into pieces and place on squash sections.

7

Cook for 45 minutes to 1 hour, depending on the size of the squash.

8

Serve with vanilla ice cream or whipped cream.