Spicy Korean Coleslaw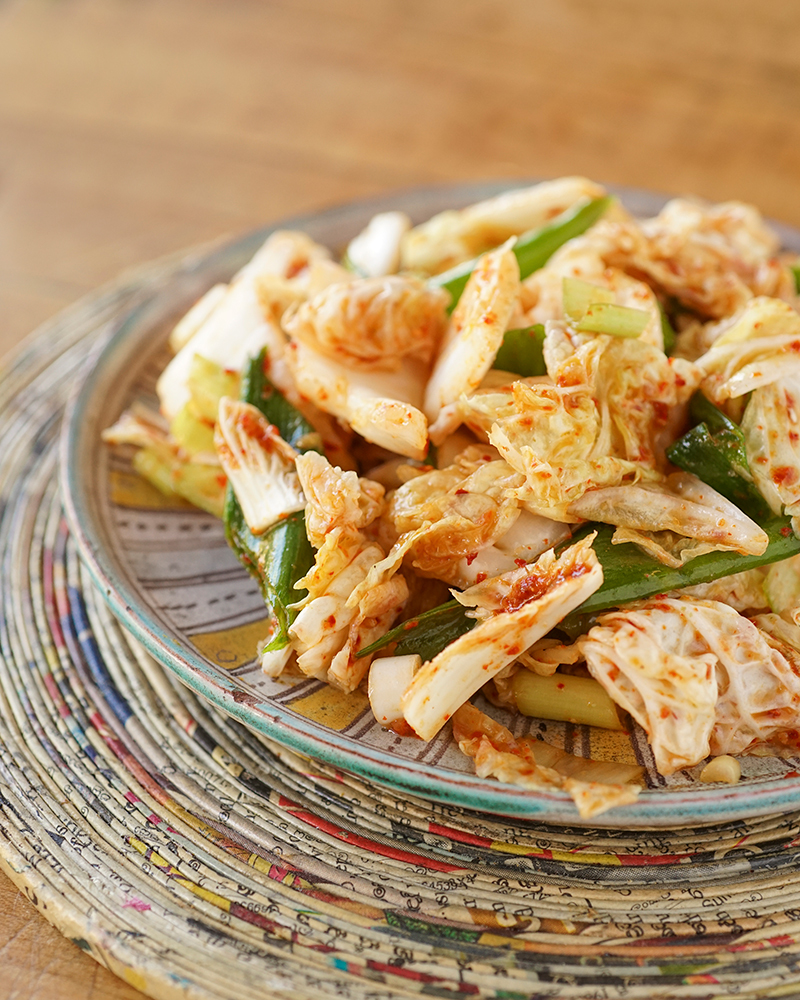 The vinaigrette for this salad can be made in advance, but it is preferable to incorporate the nappa cabbage at the last minute.

Red or green cabbages can be substituted for nappa, we strongly suggest however that the salad rest for 10 t0 15 minutes before serving. Another version would be to add an apple or a julienned carrot.
Ingredients
4 Tbsp Layover in Korea spice blend, ground
2 tsp salt  
2 garlic cloves finely chopped  
3 Tbsp sugar  
½ cup rice vinegar  
6 Tbsp sesame oil   
6 green onions cut in large pieces
4 cups Nappa cabbage, cut in ½ inch strips.  
Method
1

Combine all ingredients, except the cabbage, into a large bowl.  Mix well and let rest for 5 minutes before adding the cabbage. Serve immediately.