Spicy Roasted Pecans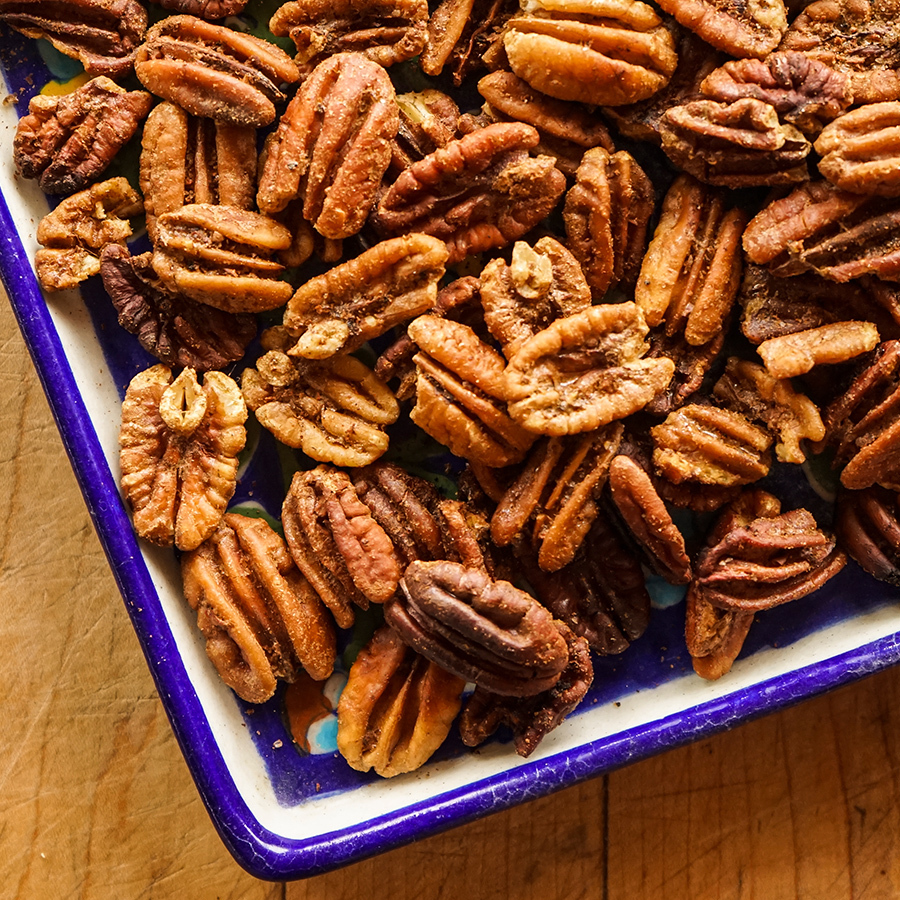 Easy to make. Hard to resist.
Ingredients
4 Tbsp butter, melted
18 oz. pecans
1 tsp Cinnamon, ground
Black Pepper, to taste
2 tsp salt
3 Tbsp Worcestershire sauce
Method
1

Preheat the oven to 350ªF.

2

In a medium bowl, combine all ingredients and mix well.

3

Spread on a cookie sheet.

4

Bake 8-10 minutes.