Spinach rice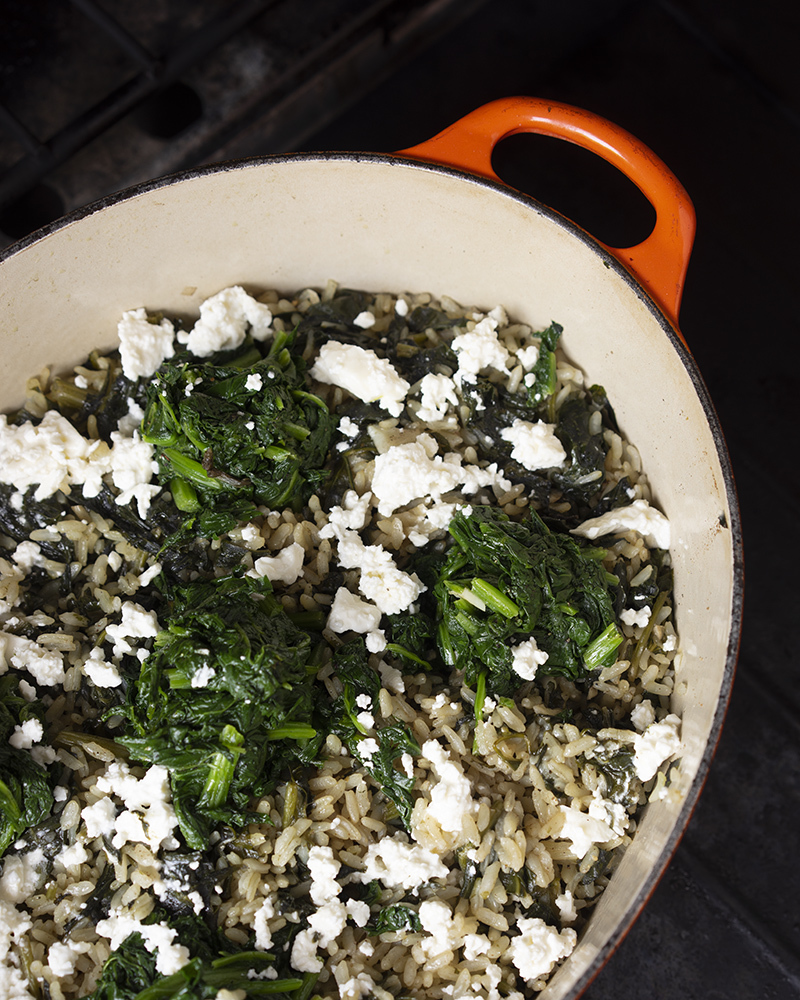 This recipe was modeled on the countless versions of similar rice dishes found throughout the Eastern Mediterranean. Turkish, Arborio or parboiled rice are all well suited to this recipe. Frozen spinach could work should fresh be unavailable.
Ingredients
2 large bundles of spinach
6 Tbsp olive oil
10 garlic cloves, chopped
2 Tbsp coriander, ground
Salt, to taste
2 ½ cups rice
1 tsp allspice, ground
1 tsp white pepper, ground
1 tsp cinnamon, ground
1 cup crumbled feta OR ½ cup slivered almonds, grilled (opt.)
Method
1

Wash spinach under running water. Drain, then spin thoroughly in a salad spinner. Chop roughly.

2

Heat a large pan. Add oil and garlic and brown for 1-2 minutes. Incorporate the coriander and salt, then add the spinach and cook until wilted. Set aside half the spinach to garnish the rice once cooked.

3

Add rice, allspice, white pepper and 3 cups of water.

4

Bring to a boil, cover, reduce the heat to low and cook for 20 minutes. Remove from the heat and let rest for 10-15 minutes.

5

Garnish with the remaining spinach leaves and feta before serving.