Squash and Hazelnut Hummus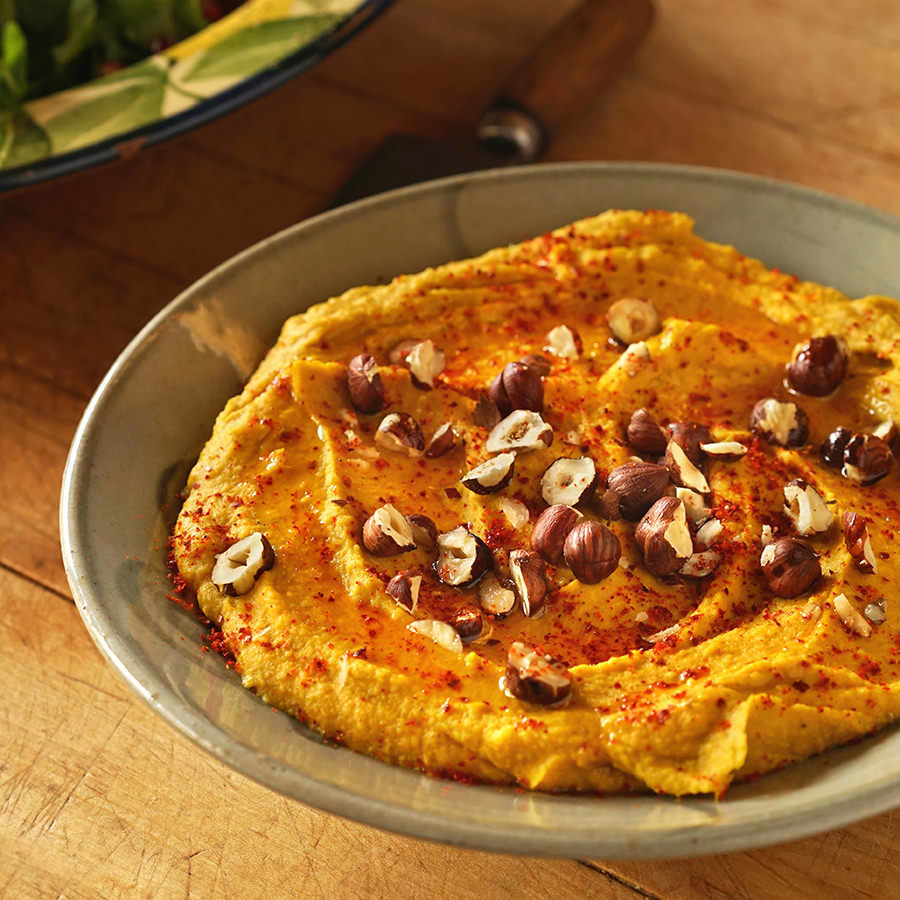 Most hummus is made with chickpeas, however, it is a dish that can easily be modified and transformed with what you have on hand. For this recipe, we recommend using your favourite kind of winter squash : acorn, butternut, pumpkin.. ! Substituting the hazelnuts with almonds or walnuts is also possible.
Ingredient
1 cup of roasted squash in cubes
¼ cup of oven roasted hazelnuts
2 Tbsp Tahini
1 garlic clove, chopped fine
1-2 Tbsp lemon juice (to taste)
1 tsp zaatar or nordic zaatar
A pinch of Aleppo Pepper
Salt to taste
A dash of olive oil
Method
1

Crush the hazelnuts into pieces in a food processor. Keep ¼ of the crushed nuts to garnish.

2

Crush the remainder in the food processor until left with a fine powder.

3

In a bowl, reduce the squash to a paste. Add all other ingredients, except for the olive oil, and whisk everything together. Taste and adjust. Garnish with the remaining hazelnuts and a dash of olive oil.