Squid Sofrito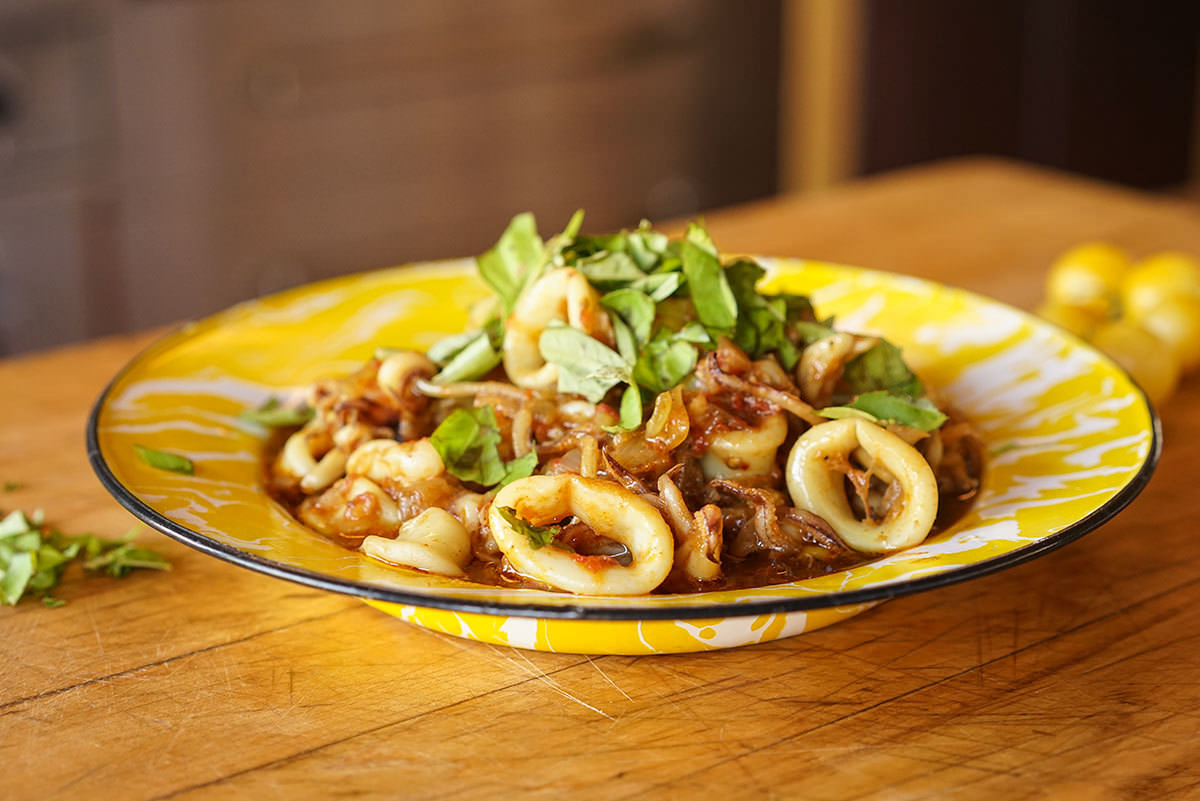 Sofrito is easy to make, but take the time to gently sauté the ingredients if you want to make a great one. This squid version is also great with shrimp.
Ingredients
2 large onions, chopped fine
½ cup olive oil
2 lbs squid, cleaned
1 pinch saffron
2 tsp salt
4 cloves garlic, chopped
1 Tbsp paprika or smoked paprika
Pepper to taste
Chile flakes to taste (opt.)
2 tomatoes
½ cup white wine or sherry
¼ cup basil
Method
1

Place onions and oil in a large pan and sofreir on low heat until onions are translucent, 15-20 minutes. 

2

Meanwhile, rinse squid. Slice into rings and pat dry with a paper towel. 

3

Place saffron in a small glass and pour 3 Tbsp boiling water on it to infuse. 

4

When onions are just cooked, add garlic, paprika, salt, pepper and chile. Stir well. 

5

Grate tomatoes and pour pulp into the pan. Sofreir 15 more minutes.

6

Pour in wine, saffron and water infusion. Bring to a boil and incorporate squid. Simmer gently for 5 minutes. Remove from heat and let rest 10 minutes or more, then garnish with a splash of olive oil and shredded basil leaves.