Staff B.B.Q. Chicken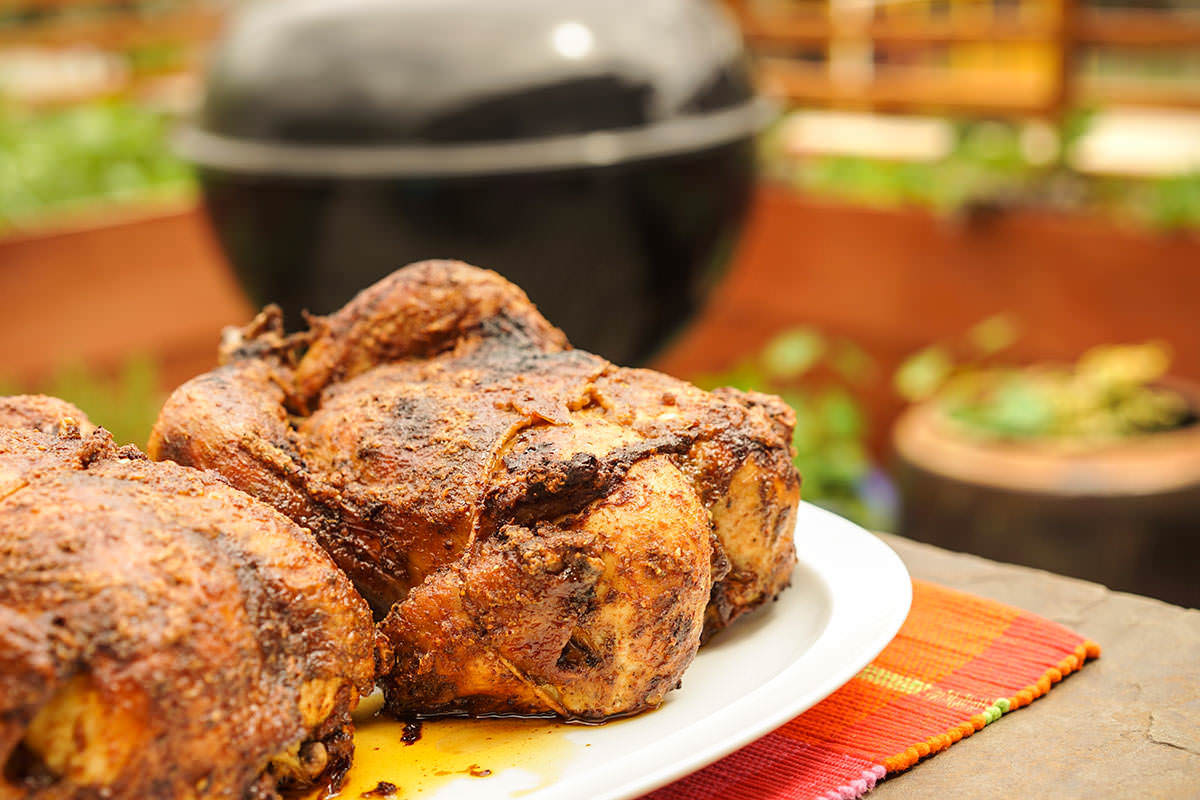 This blend is made up using 22 different spices, so here is almost no need to add much else to this combination for it to be delicious.
It is an all-purpose spice blend which is equally great for grilling vegetables; simply oil them lightly before adding salt and spices. Baby new potatoes or grilled zucchinis, with a side of delicious roasted BBQ chicken anyone?
Ingredients
1 chicken (1.5kg / 3 ½ lb)
2 Tbsp Staff BBQ, ground
1 Tbsp salt
To glaze the chicken
¼ cup maple syrup
2 Tbsp cider vinegar
3 garlic cloves, finely choppeds
Method
1

Rub the chicken inside and out with the salt and spices. Set aside in a cool place or refrigerate for 2 to 24 hours.

2

Light only one side of the BBQ, close the cover and heat to (350°-375°F). Place the chicken on the unlit side of the grill and cook for 1 hour, checking periodically.

3

Mix the remaining ingredients in a bowl. When the chicken is almost cooked, coat with the glaze, using a brush. Reduce the heat and let cook for another 15 minutes.