Staff BBQ Grilled Maple Syrup Salmon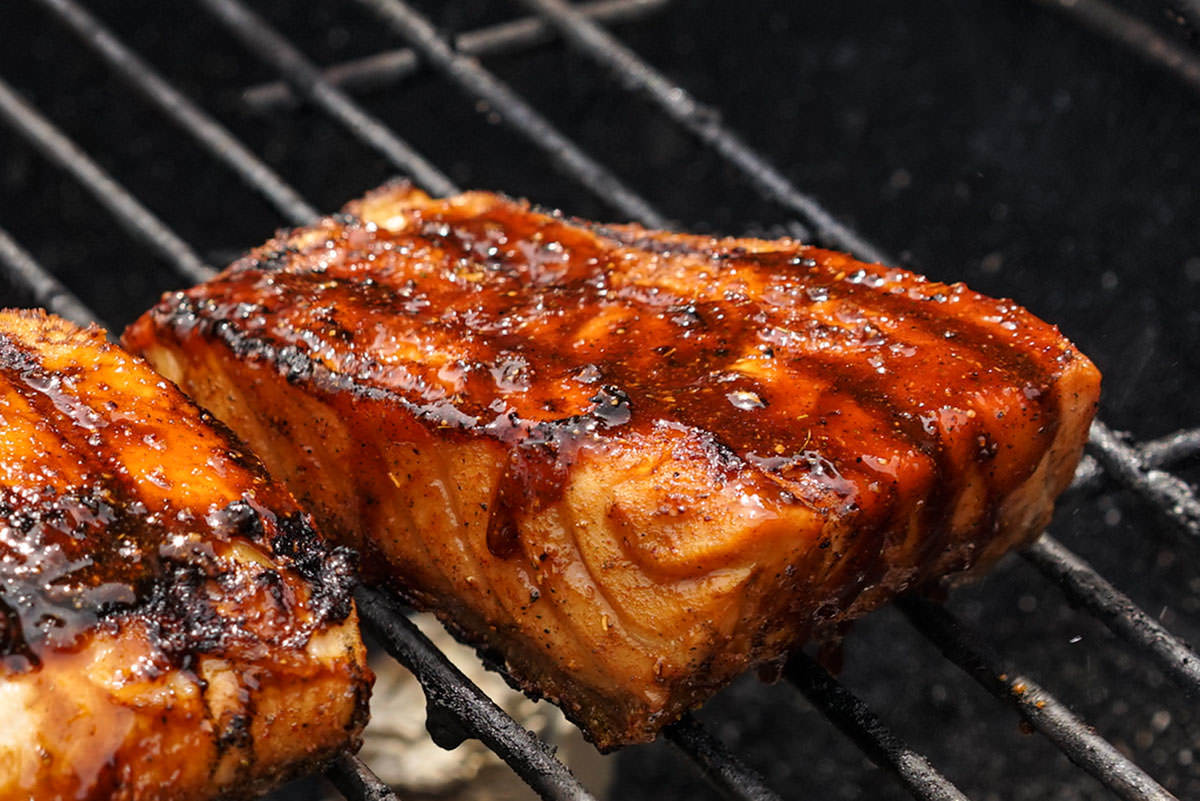 A great, delicious, quick meal alternative!
Ingrediients
4  X  6 oz (150 gr) pieces of salmon, skin on
2 Tbsp Staff BBQ, ground
3 Tbsp maple syrup
3 Tbsp soy sauce
Method
1

Mix the spices, maple syrup and soya sauce together in a medium size bowl. Marinate the salmon in the preparation for 15 minutes.

2

Grill on high heat for 3-4 minutes on one side and then 2 minutes on the other.