Staff Lima beans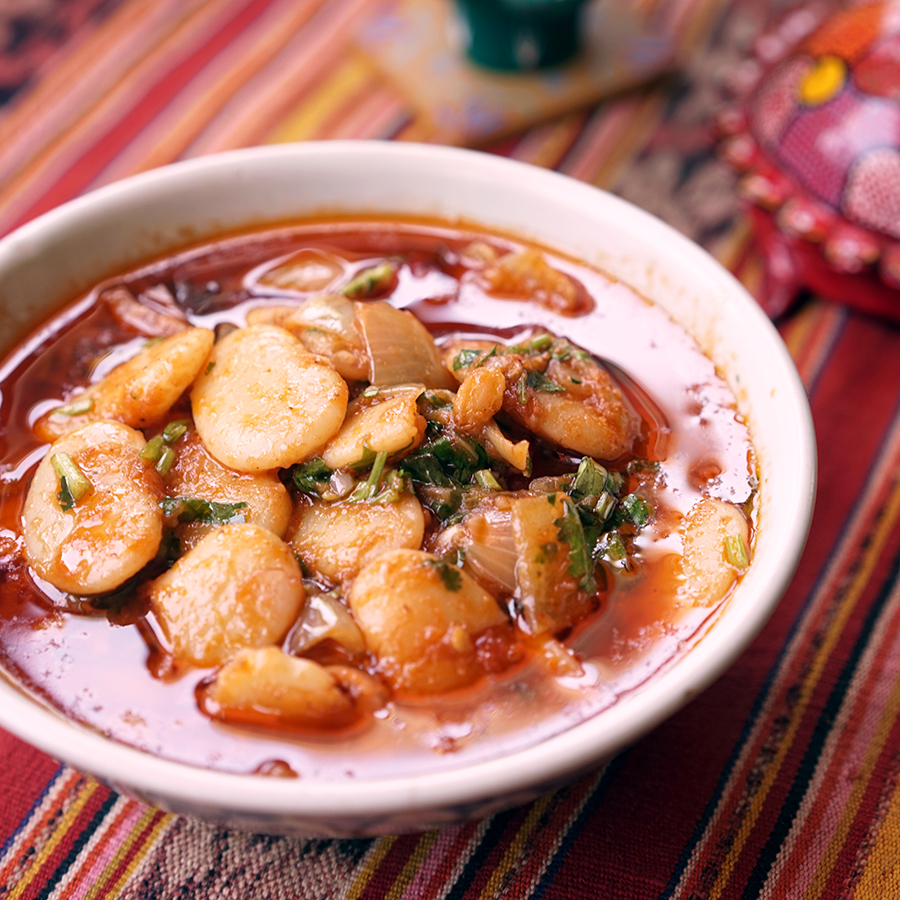 One of our favourite staff lunch! Lima beans have a melt-in-your-mouth texture which makes them perfect for simmered dishes. Serve in soups, or in a tomato-based dishes such as this one.
Ingredients
4 medium onions
½ cup olive oil
3 Tbsp tomato paste
1 medium tomato
3 Tbsp pulse and beans ''staff'' spice blend, ground
3 cups cooked Lima beans
1 cup parsley OR cilantro
4 garlic cloves
Black pepper to taste
Method
1

Cut the onions into 1-inch cubes.

2

Heat a pot on medium. Pour in oil and lightly brown the onions, stirring occasionally, for 5 – 6 minutes.

3

Incorporate the tomato paste and stir until the oil reddens.

4

Peel the tomato, if desired. Chop and add to the pot with the salt and spices.

5

Simmer for 2 more minutes, then pour the Lima beans with enough of their cooking liquid or water, to cover the contents.

6

Bring to a boil. Cover and let simmer slowly for twenty minutes or so.

7

Chop the garlic and parsley and add to the pan once the beans begin to soften. Taste and adjust for salt and pepper if needed.