Staff's BBQ Chicken Wings: Super Bowl Edition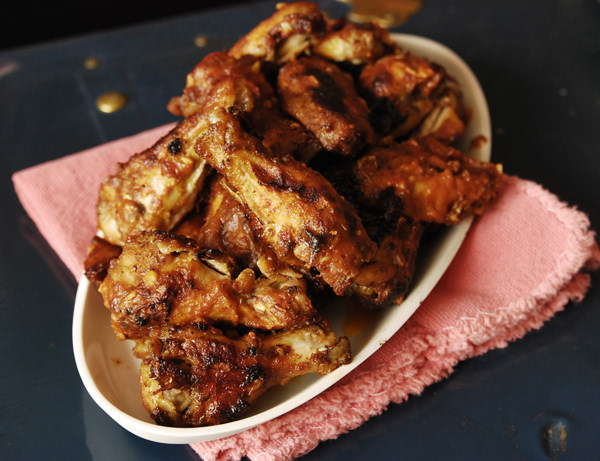 Everyday the staff at our distribution center has lunch together, and after years or shared meals, we voted these spices as our favorite BBQ blend! Used to make chicken wings it is an absolute delight and the addition of beer to the recipe makes it a game day go-to!
Ingrediients
2 lbs/ 1 kg chicken wings
Marinade
3 tbsp Staff BBQ Spices, ground
1 Tbsp salt
2 Tbsp sugar
½ can of beer
1 Tbsp olive oil
Baste
¼ cup ketchup
2 Tbsp cider vinegar
4 garlic cloves, chopped
2 Tbsp honey
¼ cup mustard
1 Tbsp Worcestershire sauce
Method
1

Add all marinade ingredients to chicken wings. Mix well.

2

Marinate as long as you can for up to 2 days. Refrigerate.

3

Pre-heat oven to 400°F/200°C.

4

Spray baking sheet with non-stick spray.

5

Place chicken wings on baking sheet, keep left-over marinade.

6

Cook chicken wings for 20 min in oven, then baste using half of the remaining marinade with a brush.

7

Cook chicken in oven for another 10 min.

8

In the meantime, blend the baste ingredients with the remaining marinade.

9

Take the chicken wings out of the oven and baste. Cook for another 10 min.