Steak au poivre with cognac cream sauce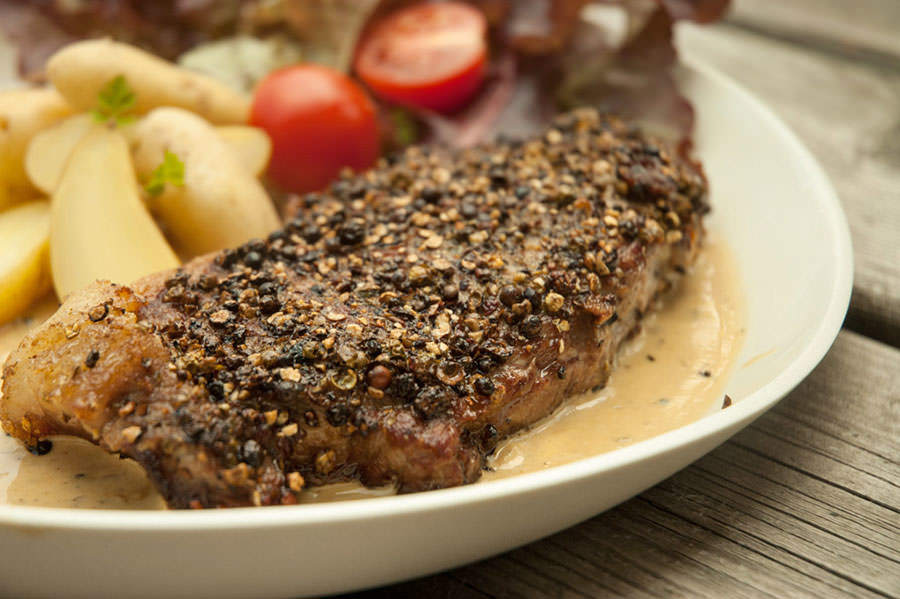 The eight different kinds of peppercorn in our steak rub give this classic steak au poivre recipe a nice twist.
Ingredients
Cognac Sauce
2 Tbsp  unsalted butter
1 dry shallot, chopped
3 Tbsp Cognac or Brandy
½ cup 35% cream
2 Tbsp soya sauce
3 Tbsp Dijon mustard
Method
1

Trim excess fat from the steaks. Rub cracked pepper on the steaks, making sure they stick well.

2

Heat a pan on high. Pour in oil, and cook the steaks to your liking.

3

Set aside the meat and throw out the cooking fat. Add shallots and butter cook for 30-45 seconds. Pour in Cognac and flambé. Add soya sauce, cream and reduce by one third. Incorporate the mustard then pour the sauce on the steaks.