Stir-fried chinese broccoli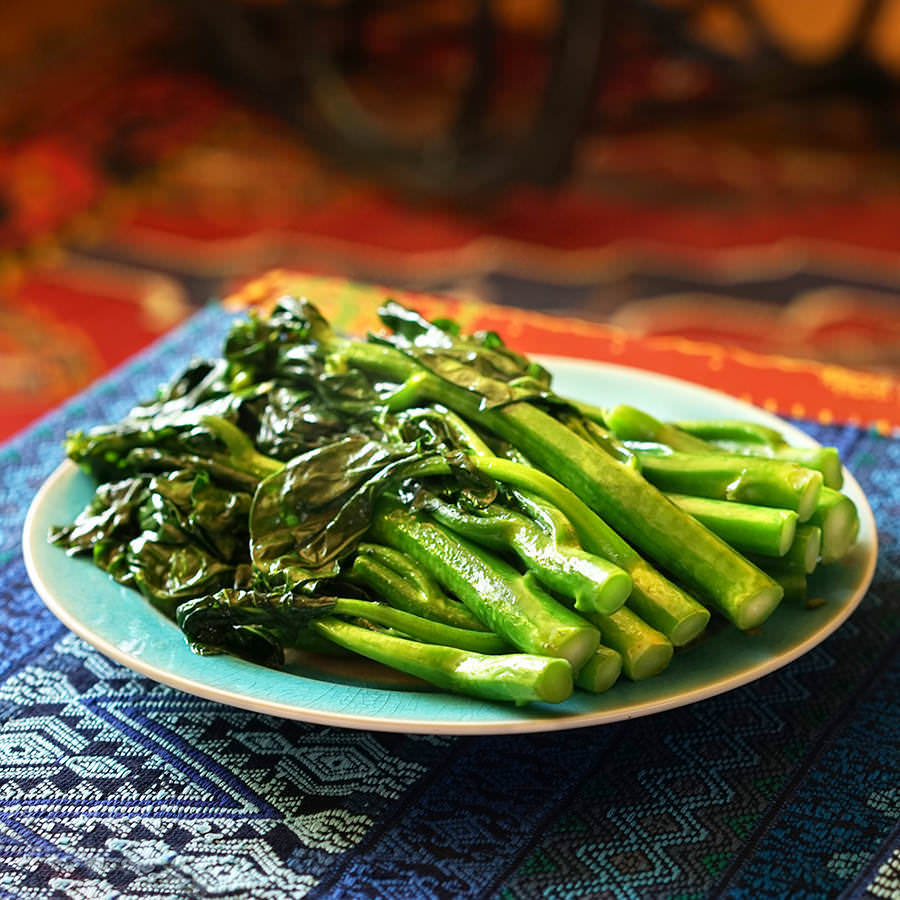 In Asia, this is the most common way to prepare Chinese broccoli. Regular broccoli - cut lengthwise - can also be used. Even cutting is important since the pieces all need to be the same size.
Method
1

Wash broccoli and remove rough, dry ends at the bottom.

2

Fill a wok halfway with water. Add salt and bring to a boil. Cook broccoli in water for 2-3 minutes (the time it takes to bring the water back to a boil).


3

Transfer broccoli into a colander and let drain for 1 minute.

4

Wipe the wok. Place on medium heat. Add duck fat and garlic. Cook for 30 seconds (the time it takes for the garlic to start sizzling). Add the well-drained broccoli and remaining ingredients.

5

Stir well and cook for 30 seconds more.