Stir-Fried Tex-Mex Shrimp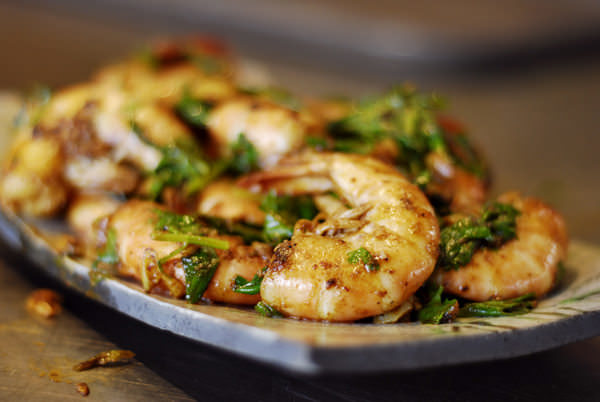 Shrimps are never dry when cooked the following way. The full taste and pleasure in fact come from the shells which you can suck on even before shelling the shrimps with your fingers.
Ingredients
3 Tbsp olive oil
3 garlic cloves, chopped
3 scallions, chopped
1 ½ lbs (750 gr) large, raw, shell-on shrimp
1 Tbsp Tex-Mex spices
3 Tbsp lime juice
Cilantro, chopped
Method
1

Heat a wok or a pan on high heat.

2

Pour the oil, add the garlic and scallions and stir-fry for 30 seconds.

3

Add the shrimps and the spices. Stir-fry for 3 to 4 minutes more.

4

Pour in the lime juice and cook for 30 more seconds.

5

Add the cillantro.