Strawberry 8 Pepper Margarita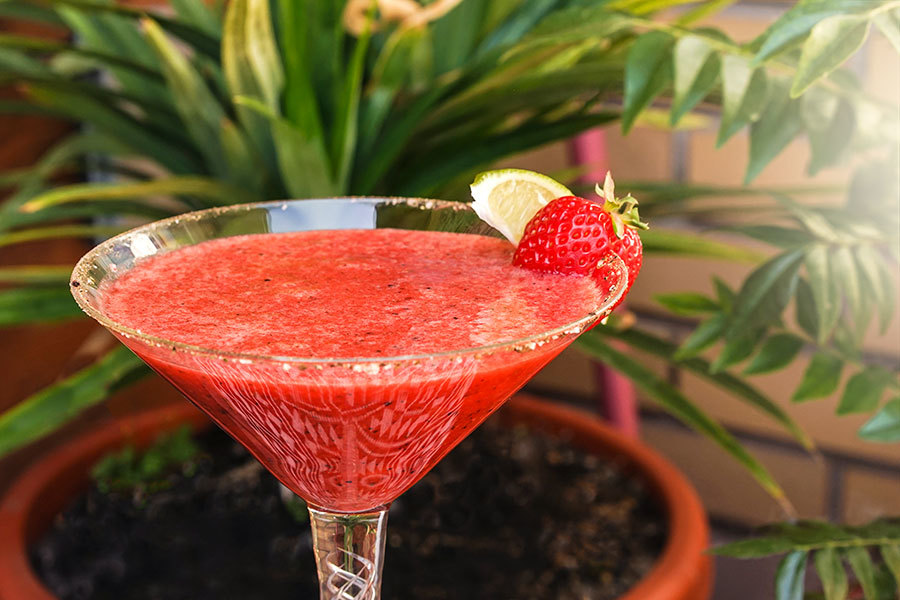 There is no better way to tweak a strawberry drink or dessert than by adding a little bit of pepper! This recipe makes 3 margaritas.
Ingredients
1 tsp salt + ½ tsp ground 8 pepper blend, to rim the glasses
1½ cup strawberries
6 oz tequila
3 Tbsp tequila
4 Tbsp sugar
1½ tsp 8 pepper blend, ground
Splash Grand Marnier
Method
1

Mix salt and pepper.

2

Moisten rim of 3 Margarita or other cocktail glasses with lime juice or water. Dip rim into salt and pepper mix.

3

Place all other ingredients in a blender and mix well.

4

Pour into glasses and serve.