Strawberry Fool with Cubeb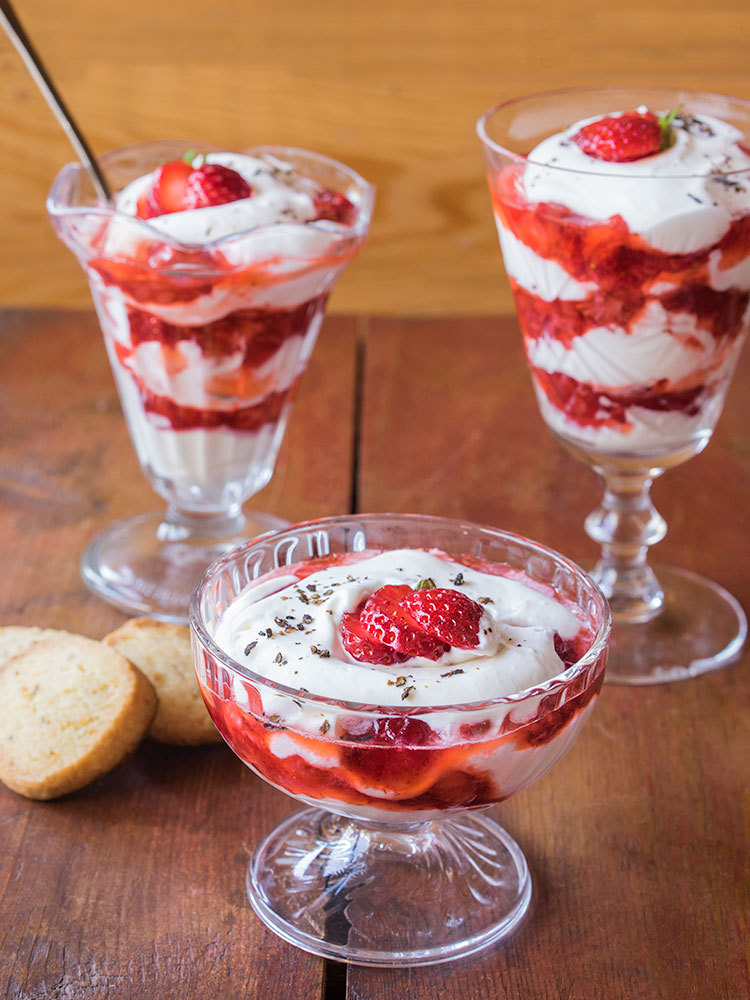 This old English recipe screams summer enjoyment. Quick to assemble and eaten even more quickly, it's a great dessert for a weekend meal with guests or a fun treat to break up the mid-week routine.
Don't be fooled by the name- it actually comes from an old French word, "fouler," which means to fold roughly or smash. The strawberries should be crushed with this in mind- well broken down into a pulp so they can better macerate in the sugar. This will provide a nice, runny sauce that will get into the cheese layer on the bottom. 
Ingredients
150g mascarpone cheese
---
1 tsp vanilla extract
---
1 tsp sugar
---
2 cups 35% whipping cream
---
1 Tbsp vanilla extract
---
3 cups strawberries, leaves and stems removed

---
1/3 cup sugar
---
½ tsp cubeb, ground roughly
Method
1

Stir mascarpone together with the teaspoon of sugar and vanilla extract. Set aside.

2

Whip cream with tablespoon vanilla.

3

Set aside a few strawberries for decoration. Smash the rest with a fork in a bowl.

4

Add sugar and stir well. Let rest 10 minutes.

5

Place mascarpone mixture at the bottom of some glasses.

6

Fill cups with alternating layers of the strawberries and whipped cream, ending with the cream.

7

Decorate with remaining strawberries and sprinkle some ground cubeb on top before serving.