Stuffed Vine Leaves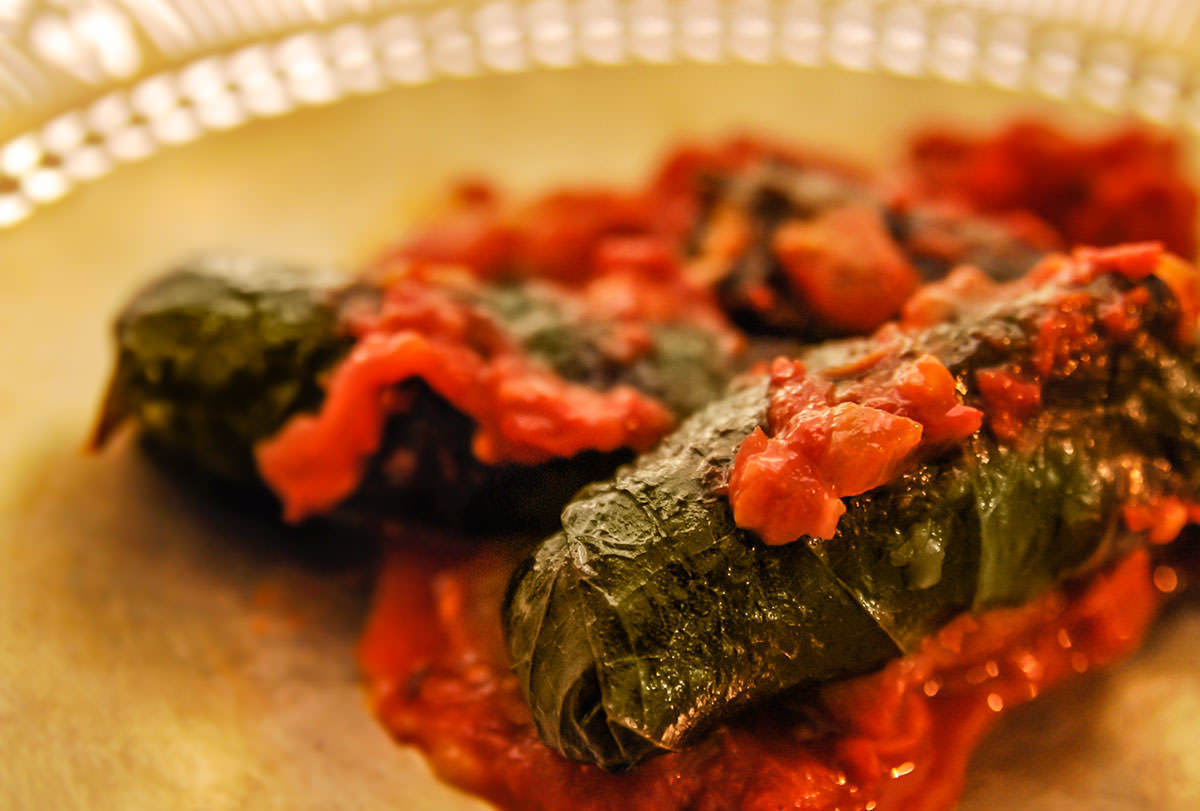 This classic Middle Eastern mezze is easy to make and bursting with flavor.
Method
1

In a small cup, place the saffron. Bruise the filaments with a spoon and pour 1 ¾ oz. boiling water on top.

2

Rinse grape leaves. Set aside.

3


In a bowl, mix the lamb, rice, chopped onion, salt, infused saffron, seven-spice blend, and water to make stuffing.

4


Stuff grape leaves with this mixture.

5


In a pan, brown the lamb bones in butter.

6


In a saucepan, put half the tomatoes in the bottom and place stuffed grape leaves on top.

7


Cover the grape leaves with the remaining tomatoes.

8


Cover the saucepan and cook over low heat for ½ hour.
Serve hot.