Suan La Tiao - Yunnanese Pickled Chilies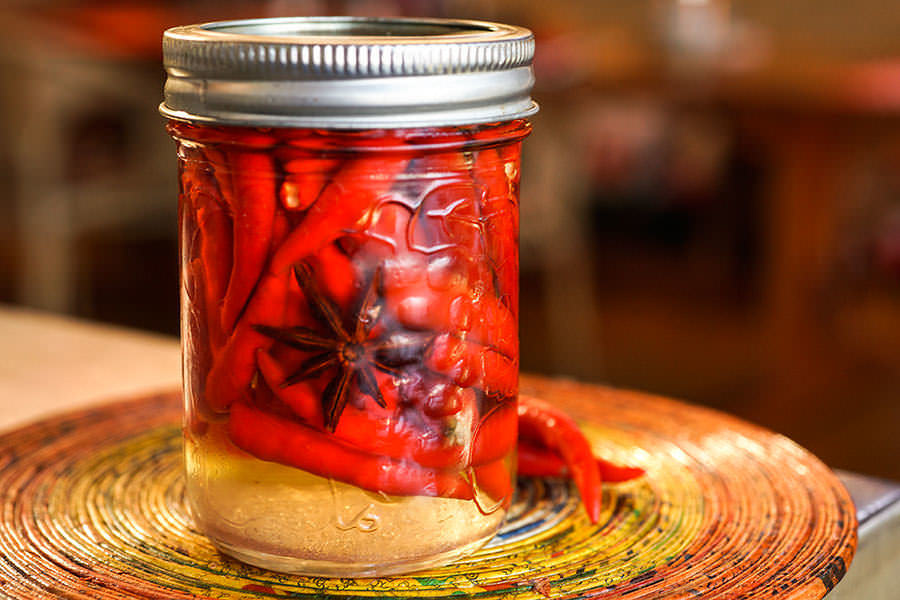 A great, easy to make condiment for any meal, asian or not.
Préparation
1 cup fresh Thai chilies
½ cup rice vinegar
5 Tbsp sugar
4 tsp salt
Method
1

Sterilize one 8-10 oz. jar.

2

Remove the chili stems and wash chilies well.

3

Put all the remaining ingredients in a pot. Bring to a boil, then turn down the chat and let simmer for 5 minutes.

4

Pour into the jar, close hermetically and let rest for several hours before using.

5

Keep cold.