Subz aloo (Mint New Potatoes)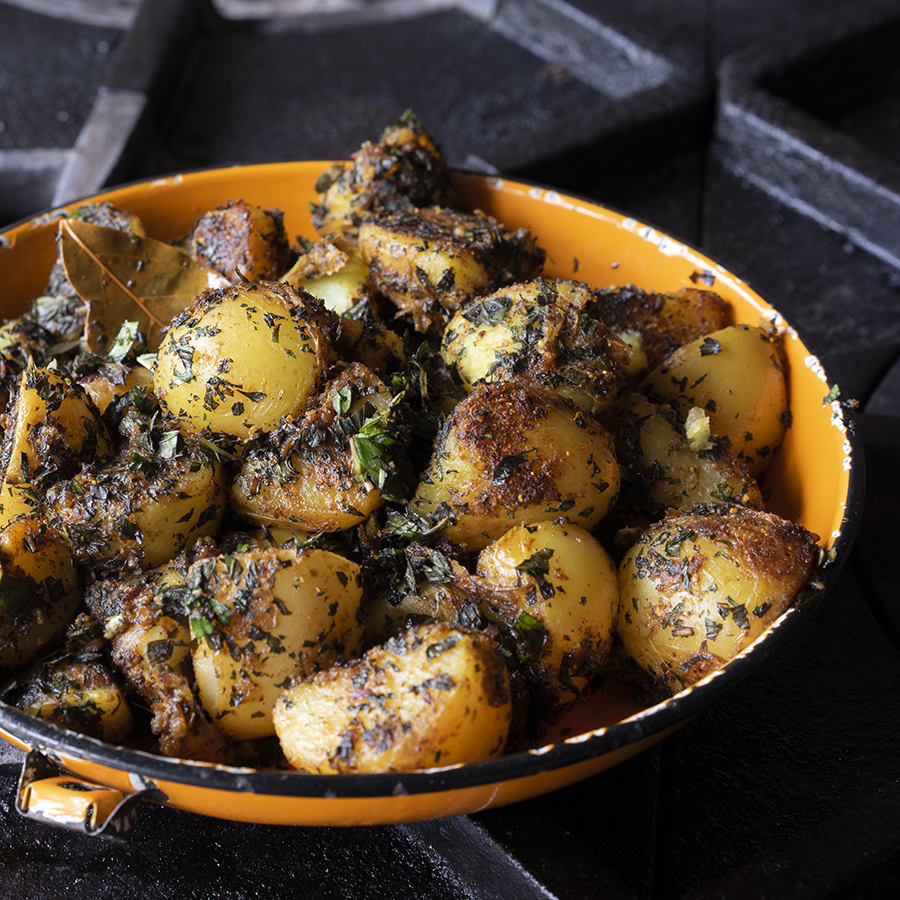 This is a simple recipe for lovely New Potatoes. We would be happy to prepare and make this spice blend available to you, but when aromatic spices like these are toasted too far in advance, they lose all their charm. Feel free to use this spice blend with other vegetables, meats or fish.
Method
1

Heat a pan on medium heat. Dry toast the ginger, black cardamom, cloves, black pepper and cumin. As soon as the spices are odorant, transfer them into a mortar or grinder. Add the coriander, turmeric and chilies. Grind to a powder.

2

Cut the potatoes into 1 – inch pieces. Heat a pan on medium-high. Add the ghee, potatoes, bay leaves and brown for a few minutes until the potatoes are golden.

3

Add the ground spices. Salt to taste and sauté lightly for another 3 to 4 minutes.

4

Finely chop the mint and add to the pan with the amchoor. Mix well, cover and turn off the heat. Let rest for ten minutes before serving.