Sumac Lemonade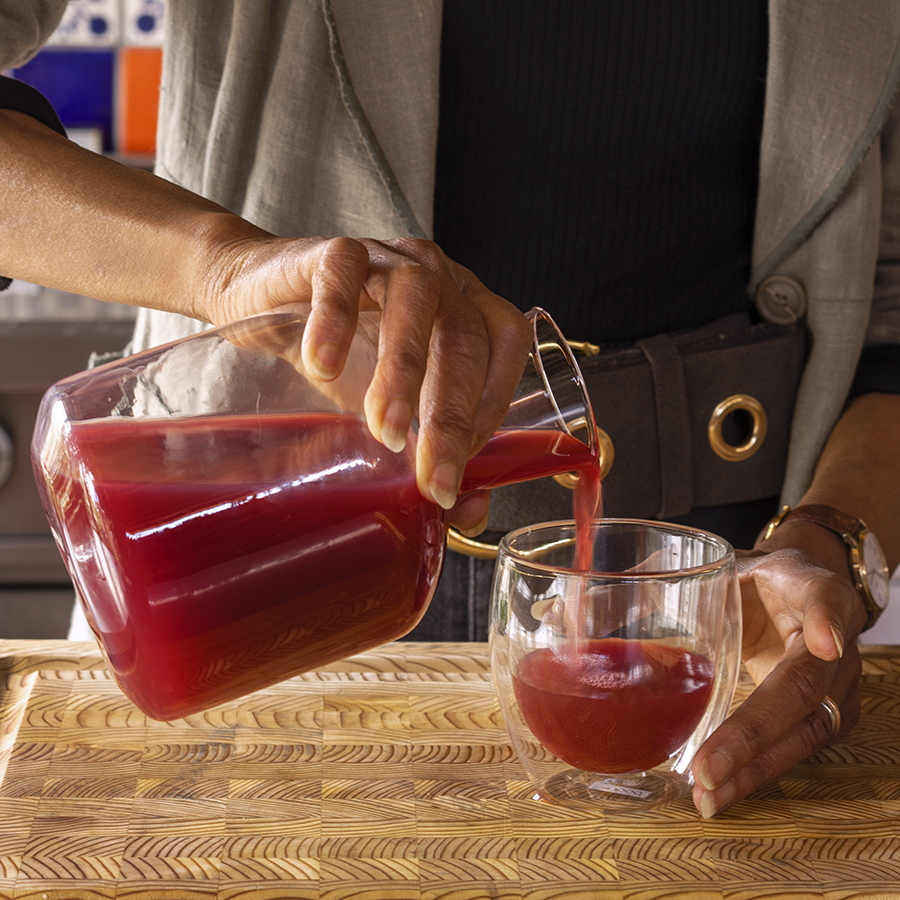 Also known as – Country Lemonade or Sumacade – this refreshingly tart, easy-to-make concoction is made exclusively with local ingredients. The sumac infusion adds a striking red colour that couples nicely with the fruity, yet typically sour flavours characteristic of many plants that are indigenous to Quebec. Feel free to add as much maple syrup as you please to adjust the intensity of the sweetness to your taste. Serve cold, with or without ice.
Method
1

Bring water to a boil in a pan and remove from heat.

2

Add the ground sumac and infuse for 20 to 30 minutes.

3

Filter the infusion using a strainer covered with a coffee filter or cheesecloth and pour it into a container.

4

Add the maple syrup and mix well.

5

Refrigerate before serving.