Sumac Pomegranate Dressing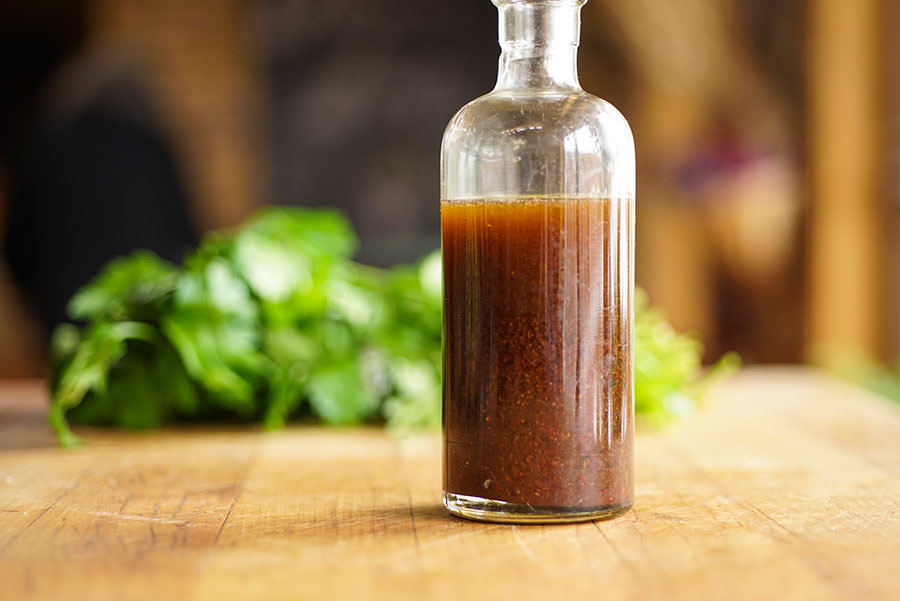 This sharp dressing is great on a salad featuring fresh herbs like mint or cilantro. It's also great on artichokes or as a dip (or marinade) for roast lamb.
Ingredients
3 Tbsp pomegranate molasses
2 Tbsp lemon juice
2 Tbsp sumac, ground
Salt to taste
Aleppo or Korean pepper, to taste
Black pepper, to taste
4 Tbsp olive oil
Method
1

Stir all ingredients, except olive oil, together in a bowl. Let stand 2 minutes.

2

Incorporate oil and stir well.
An ancient ingredient, pomegranate molasses is made by boiling down fresh pomegranate juice until it is thick enough to keep without preservatives. This fruity, sweet and sour syrup is used in salad dressings, marinades, sauces, or simply as a finishing touch. We like to call it the Middle East's balsamic vinegar. The best brands contain no sugar or other added ingredients, only pomegranate.