Sumac Syrup and Wild Angelica Seeds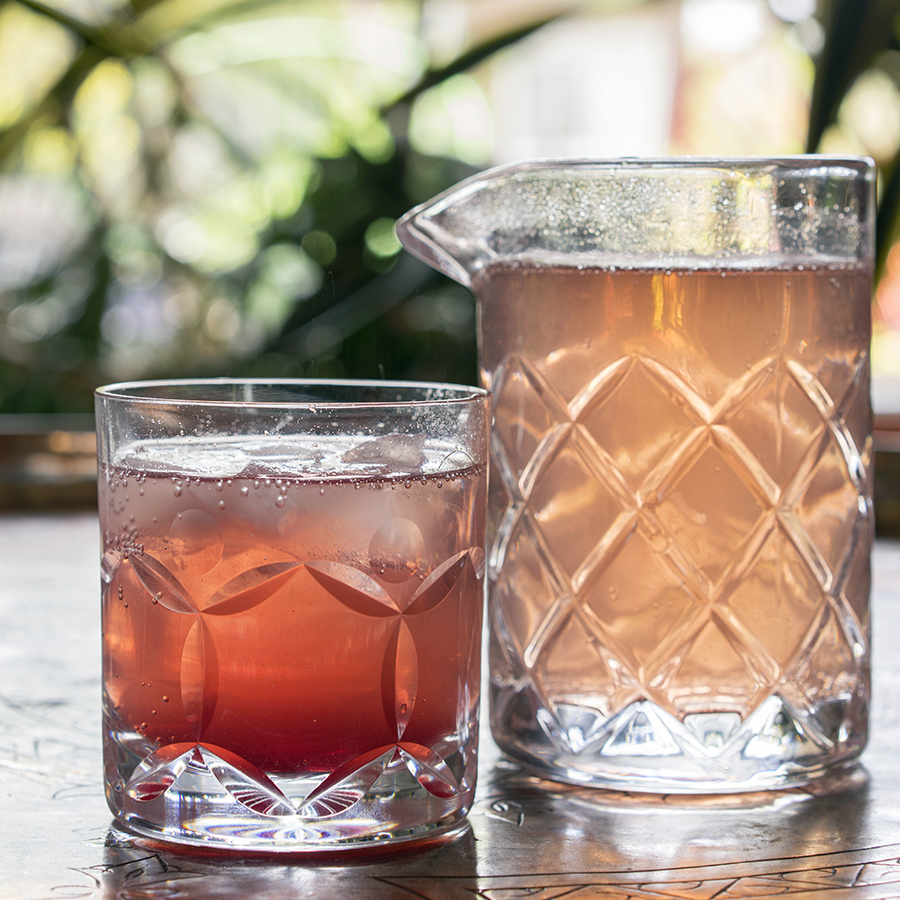 A simple syrup made with Boreal ingredients, perfect addition to sparkling water or even a cocktail. The sumac adds a brilliant ruby colour to accompany its fruity taste, while the angelica seeds contributes a seasonal and unique wild flower flavouring.
Ingredients Syrup
Ingredients beverage
1 cup sparkling water
¼ cup sumac syrup
Lemon juice, to taste (opt.)
Syrup method
1

In a pan, add water and sugar, bring to a boil on high heat – stirring well to dissolve the sugar. Remove from heat.

2

Add sumac and angelica seeds to syrup and infuse for 20 – 30 minutes.

3

Strain, using a cheesecloth or strainer and pour the contents into a container, then refrigerate.
Sparkling drink method
1

Pour ¼ cup of syrup into a glass then add 1 cup of sparkling water.

2

Mix well and add the juice of one lemon, if desired.