Svanetian potatoes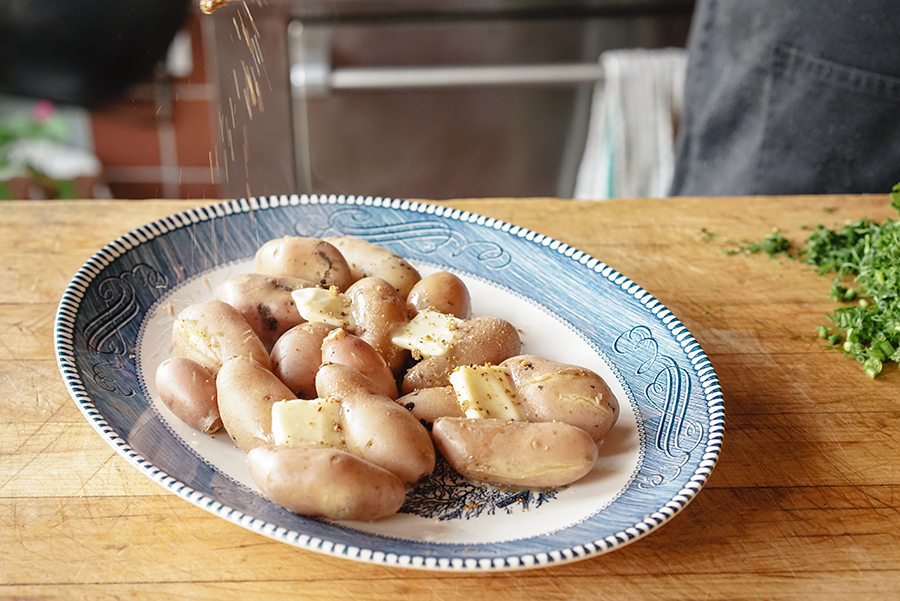 Svanetian salt is exceptionally aromatic and slightly peppery, it's a perfect complement to the comforting familiarity of buttered potatoes.
Ingredients
1 lb new potatoes
Un-salted butter, to taste (generous serving)
2 Tbsp Svanetian salt
Method
1

Cook the potatoes in un-salted boiling water. Drain once cooked.

2

Place in a dish. Garnish with chunks of butter and season with Svanetian salt.