Svanetian salt roast chicken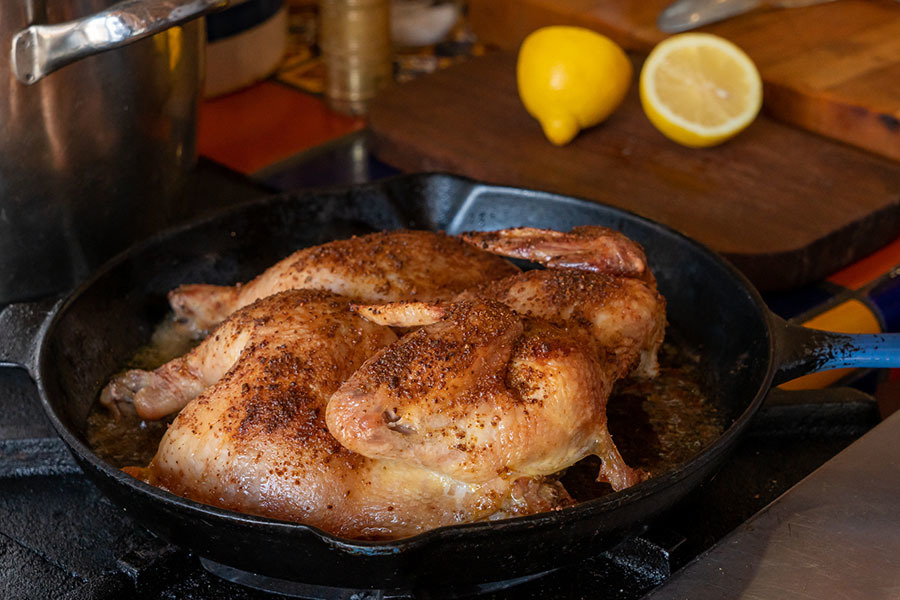 This is a really simple recipe (only 3 ingredients) which has quickly become a family favourite. Wonderful when made with chicken legs, wings or thighs.
Method
1

Heat oven to 375 °F.

2

Remove the bone from the chicken's back and flatten it. Season both sides with Svanetian salt.

3

Place in a cast iron pot or a roasting pan.

4

Cook in the oven for 1 ¼ hrs. Halfway through cooking, baste using the rendered chicken jus.

5

Remove the chicken from the oven. Place the pan on a burner set at medium and boil the rendered jus.

6

Baste the chicken with lemon juice. Stir and let boil another 30 seconds to thicken. Serve the chicken with the jus.